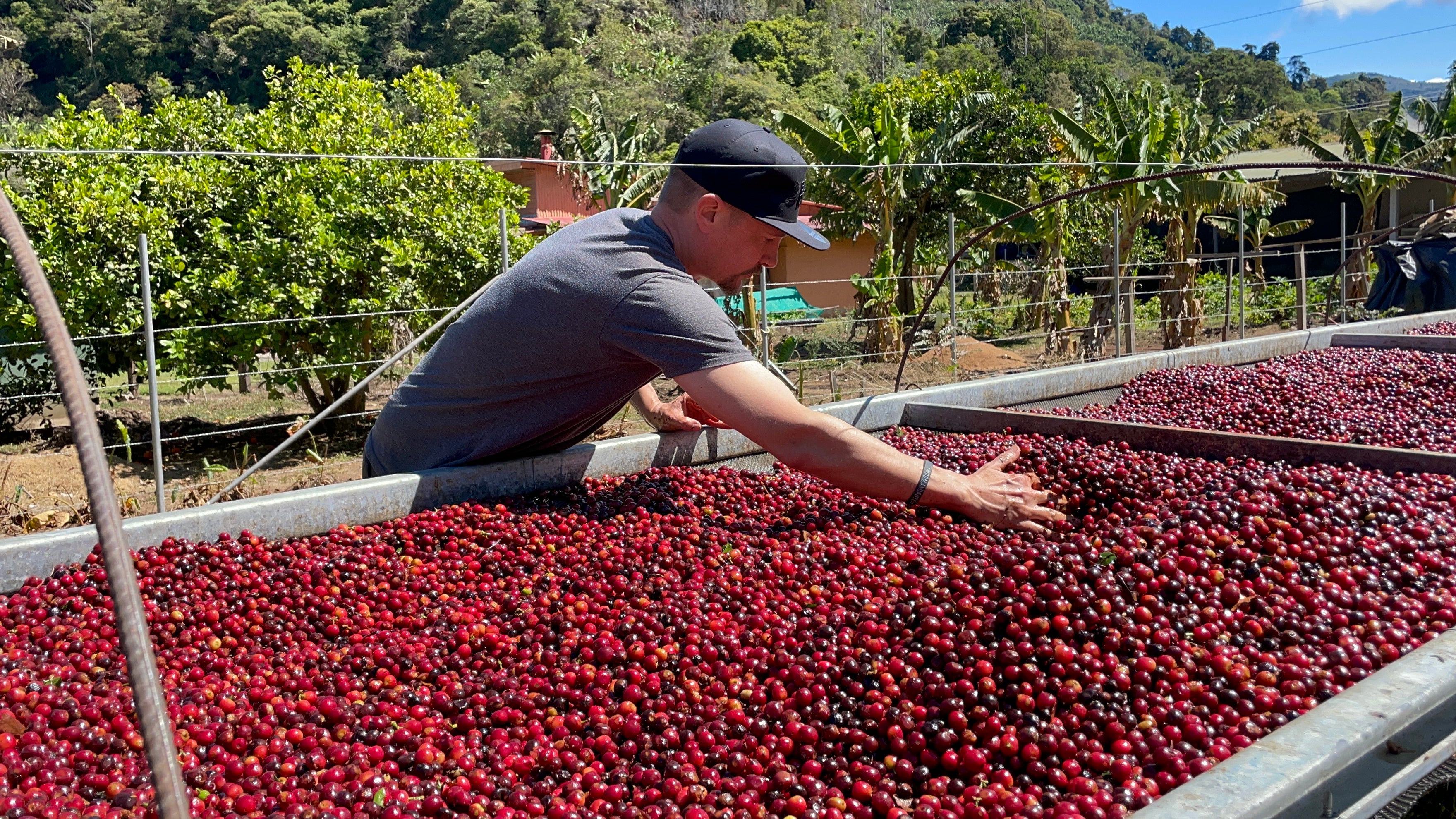 Finca Doña Elsa | How Everything Started | Part 1
Finally the time has come! A delivery of green coffee from Costa Rica has reached Kapellenstraße. It's tiny in comparison to the deliveries we typically receive, but this time the excitement is particularly huge. Why? Because this delivery contains the first ever harvest of coffee from Fina Doña Elsa. Once the harvest has been carefully transferred to the roastery, the team will begin the first test roasts, to get the best out of this special delivery.
Why a coffee farm?
Why Finca Doña Elsa? In all these years of carefully and lovingly roasting coffee, the Braune family has always dreamed of being able to cultivate its own coffee too. The goal is to strengthen and deepen everyone's understanding for coffee production. Most people's contact with coffee is during a well-earned break. Yet before this delicious pick-me-up can works its wonders, it must be processed, roasted, ground, and brewed. In every one of these steps, the key is to preserve the underlying quality that the beans developed whilst growing on the plant. Although various processes exist with which to develop interesting flavours and aromas in the beans, you still need high quality coffee cherries to begin with. In short: the most important factor for coffee quality is its cultivation at the farm. Every step after that is about doing the coffee justice.
Having close contact with coffee producers has always been a priority for the SUPREMO team. Indeed, these detail-oriented enthusiasts have been sourcing coffee directly from producers in Central and South America since the very beginning. Bringing Finca Doña Elsa to life has now allowed the Braune family to take one final step closer, fulfilling their dream.
Previously, this plot of land hadn't been used for growing coffee, so the soil was clean and fertile. The farm was ready to be cultivated right away, and Bernd and Raphael Braune immediately got to work planting the farm's very first coffee plants of the Geisha variety. Since then, it has taken three years of patience and care to be able to harvest the first coffee cherries. The plan is to cultivate small quantities of quality coffee in order to learn more about the challenges of coffee production. It will also provide the opportunity to try out interesting cultivation and processing methods themselves, as well as to explore the potential of various varieties of coffee.
Care and Innovation
As far as coffee farms go, Finca Doña Elsa is atypical. The coffee trees are well spaced apart in order to reduce the chance of plant diseases and ensure that pesticides can be avoided. Peanuts and various other plants grow between the coffee trees in order to naturally maintain biodiversity and soil fertility, providing them with the best possible conditions to flourish. Growing here, at 1950m above sea level, are Geisha, SL28 and an old Ethiopian landrace. Many more varieties are also being tested in the varieties garden, which offers the chance to explore which of them might have unexpected potential. Here, among others, you can find Pacamara, ET47, Maragogipe, Rume Sudan, Blue Mountain, Bourbon 72, Villa Sarchi, Bourbon Amarillo, Victoria 14, and Villa Lobos. With two of each plant all sharing the same soil and conditions, Finca Doña Elsa's coffee varieties garden will hopefully give more insight into the characteristics and influence of the varieties themselves.
As a result, SUPREMO and the Braune family are now involved in all aspects of coffee production. Grown in Costa Rica, roasted in Unterhaching, and ready to be brewed and enjoyed in our café or at home.
What happens now?
Having got their hands on the first harvest, SUPREMO's roast team has now tested and tasted, and has selected a roast profile to do this coffee justice and help its qualities shine in the cup. We are delighted to have made it a few steps further on our journey to coffeeholism!
More from the Coffee Hunters
Crema Magazin kürt "Röster des Jahres" Der "Röster des Jahres 2020" ist die Supremo Rösterei aus Unterhaching. Sie überzeugte die Jury über einen längeren Zeitraum mit der Qualität der angeboten...
Read more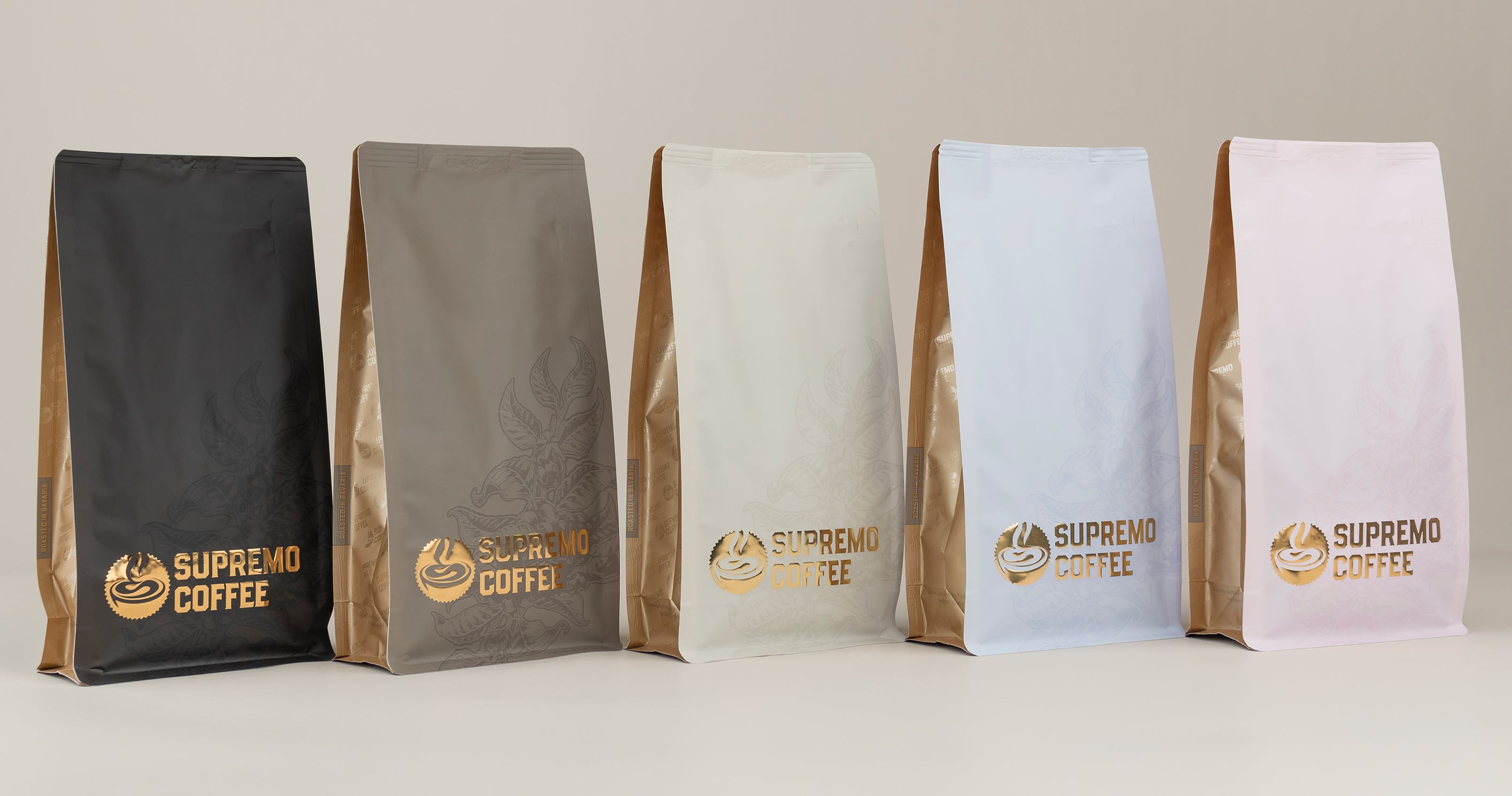 During recent years, we pondered a lot about the subject packaging and sustainability to make the first contact one has with our coffee not only more beautiful but also better in a holistic way. Fi...
Read more