Unsere Varietäten
Geisha, SL28 und ET47
Die drei Hauptsorten, die wir auf Finca Doña Elsa angebaut haben, sind SL28, Geisha und ET47 Arabica.
Geisha ist wohl die berühmteste Varietät im Spitzenkaffeebereich. Bekannt für extrem aromatische Bergamottenoten, eine umwerfende Süße und bezaubernde florale Noten lässt sie die Tasse Kaffee zu einem besonderen Erlebnis werden.
SL28 muss sich allerdings nicht dahinter verstecken: Die Varietät, die vor allem in Kenia angebaut wird, besticht durch tiefe Beerennoten und einen fruchitgen Charakter.

ET47 stammt ursprünglich aus Äthiopien. Die Varietät hat uns durch seinen klaren Charakter, seine feinen Blumen- und Zitrusnoten überzeugt.
making of
washed process
Kaffee muss nach der Ernte weiterverarbeitet werden. Beim gewaschenen Kaffee (washed process) wird die Schale und das gesamte Fruchtfleisch von der Krische entfernt. Das geschieht mittlerweile meist komplett mechanisch.
Vor dem Transport wird schließlich noch das Parchment von der Bohne entfernt und der gut getrocknete Kaffee kann sicher transportiert werden, ehe er geröstet wird.
Gewaschene Kaffees zeichnen sich in der Regel durch ihr klares, unverfälscht "ehrliches" Geschmacksprofil aus. Je nach Varietät und Herkunft haben sie eine fruchtige, angenehme Säure, oder feine Nussnoten.
ausgebaut als
Natural
Beim trockenen (natural) Prozess wird nach dem Ernten die Schale und Fruchtfleisch an der Kirsche belassen. Über mehrere Tage wird der Kaffee in der Frucht getrocknet. Hierbei wird streng darauf geachtet, dass der Kaffee von allen Seiten gut Luft bekommt, damit er gleichmäßig reifen kann, weshalb er auf gut belüfteten Trockenbetten verteilt wird. Schließlich werden Fruchtfleisch und Parchment entfernt, bevor der Kaffee sortiert und sicher verschickt werden kann, ehe er geröstet wird.
Natural Kaffees haben häufig komplexe Noten, die an Tropenfrüchte und Liköre, aber auch an Sahnekaramell oder Honig erinnern können.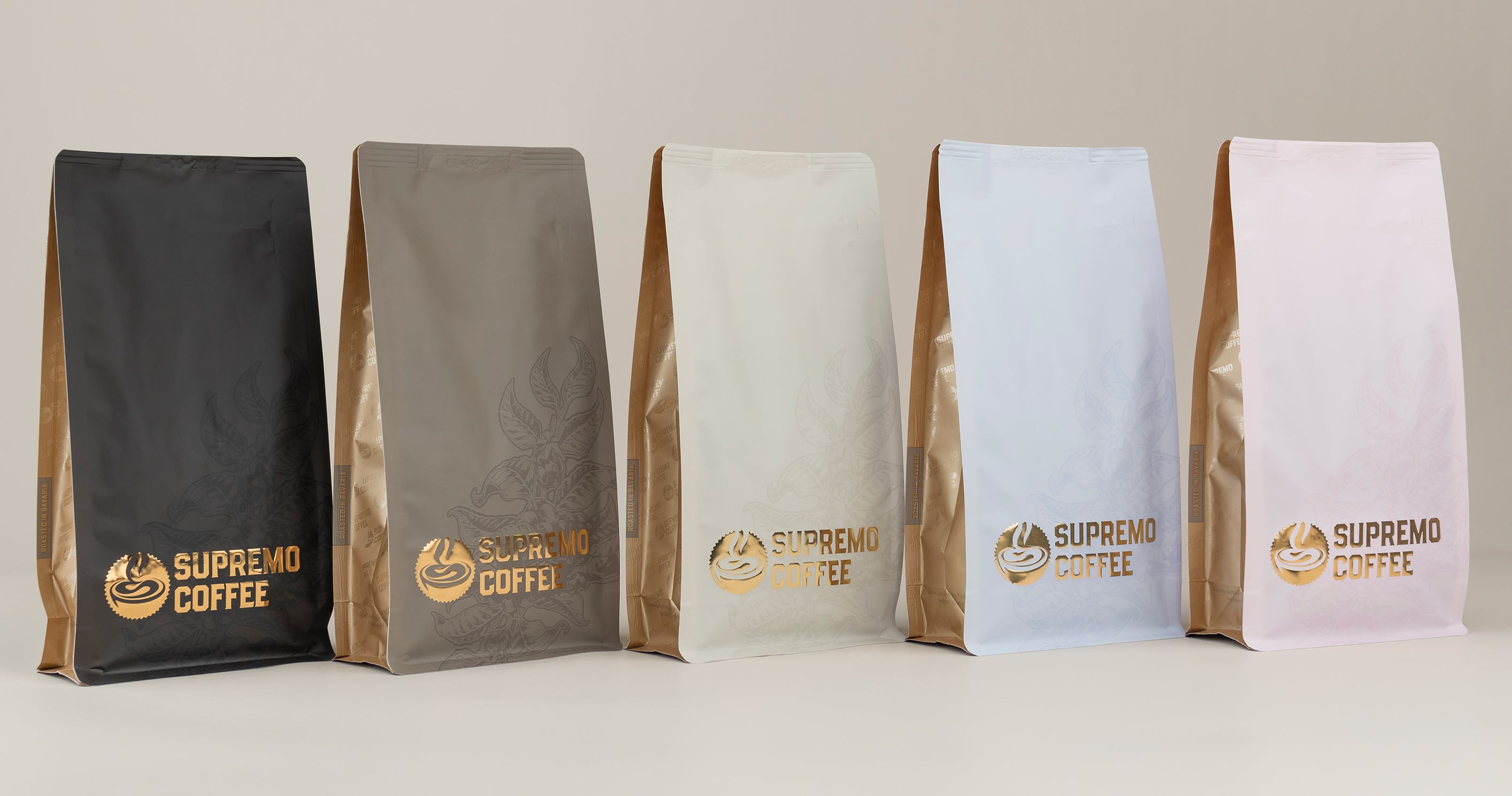 During recent years, we pondered a lot about the subject packaging and sustainability to make the first contact one has with our coffee not only more beautiful but also better in a holistic way. Fi...
Read more