---
Product Info
STC I Stand X is a stainless steel multifunctional brewing stand.
It can function as a kettle heating stand, pour over stand or a Turkish coffee, cezve/ibrik brewing stand. It is compatible with most kettles, most popular drip brewers as well as STC I Pro ® and most Turkish coffee pot, cezve/ibrik. Made from high quality stainless steel, it is extremely durable and can be used indoors or outdoors.
STC I Stand X – single is compact, mobile with a smaller footprint, sturdier framing and increased capabilities. STC I Stand X – single is designed specifically for greater functionality in indoor and outdoor environment. It can be used with brewers such as Hario, Kalita, and many more.
It's compatibility with popular brewing equipment and ability to function as a pour over stand or a Turkish coffee brewing stand make this a truly unique product.
STC I Stand X – single has one removable baskets. The basket function as a resting place for a Turkish coffee pot, cezve/ibrik or it can be turned upside down and used as a micro burner stand when heating water in a kettle. This stand functions as a pour over stand, the top opening measures 3 1/4 inches accommodating most coffee drip brewers.
The stands height allows it to accommodate most glass servers, as well as most porcelain and paper cups.
This single burner stand is designed for stability from solid high quality brushed stainless steel and wooden base. It comes with a easy cleaning silicon pad. (Burner, brewers and pots are not included)
Designed by Turgay YILDIZLI
STC Stand X – Single
Sale price

€58,74
Regular price
Choose options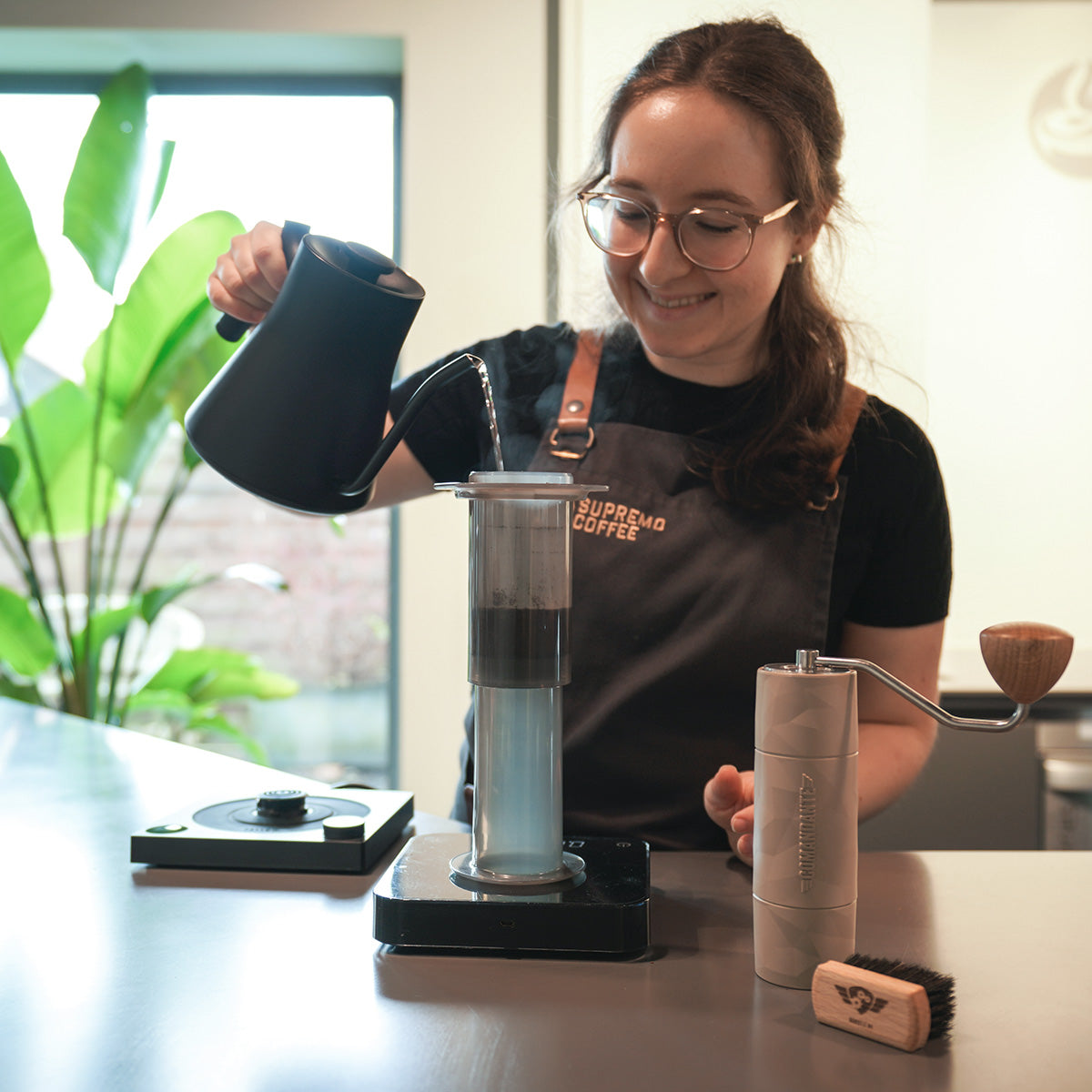 A perfect match
Take a look at our filter coffees. Everything is there, from chocolaty-nutty to berrylike-sweet.
Browse our coffee offering
Get the best out of your coffee