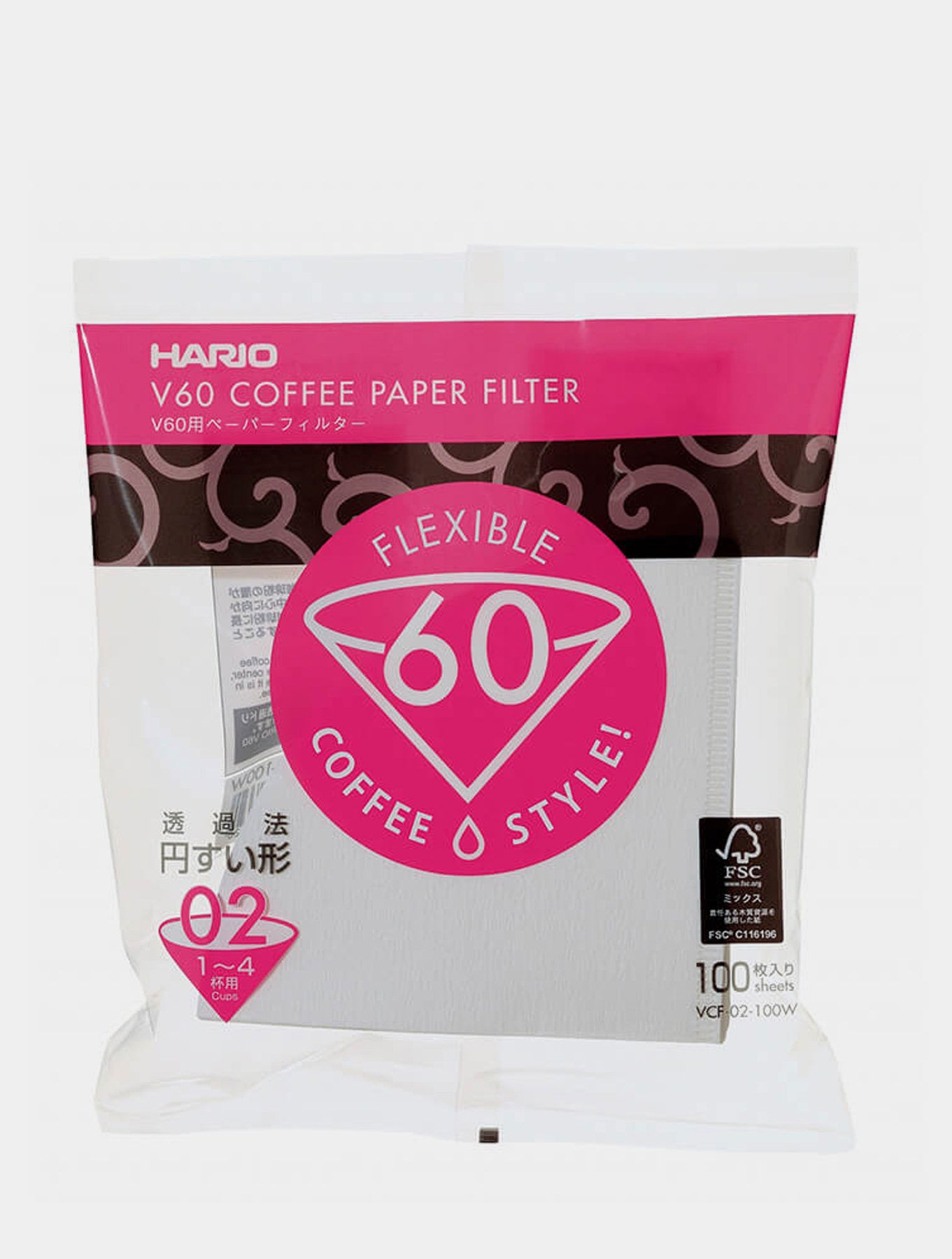 Hario V60 Paper Filter 02
---
Product Info
The Hario paper filters size 02 are suitable for the V60 glass and ceramic hand filter 02.
The package contains 100 white paper filters. For a clear, aromatic cup of coffee without sediment.
These fine-pored disposable filters are compatible with all Hario V60 02 series drippers, whether glass, ceramic, copper or plastic. The tasteless paper filters ensure absolutely aromatic filtration of the grounds, leaving the brewing result pure and unadulterated. Compared to conventional paper filters, the bland aftertaste of the filter is thus spared. The filters from Hario also taper towards the bottom and are not flat. The optimized shape thus fits perfectly into the respective dripper - model. The capacity of the filter size 02 is approximately sufficient for 2 to 4 cups of coffee, the packaging unit contains 100 white paper filters. The product range of the traditional Japanese company Hario stands with many baristas and frahling lovers for the highest quality and functionality in combination with sophisticated design. Here in the online store you will find the matching V60 hand filters in various designs and a wide selection of products related to the coffee world of Hario.
Details

Paper Size: No. 02
Material: bleached paper
Preparation filter coffee

There are many different recipes that lead to an excellent cup of coffee, the following example should serve as a basic recipe and can be changed and adapted according to your wishes and willingness to experiment. With this recipe you will brew about 270 ml of coffee, that is one cup, or two cups.

Here is a small guide:

| | | |
| --- | --- | --- |
| | V60 | CHEMEX |
| Water temperature | 90 – 96 °C | 90 – 96 °C |
| Brewing ratio | 1:15 | 1:15 |
| Dose | 18 g | 18 g |
| Amount of water | 300 g | 300 g |
| Grind | Medium 20 – 30 Clicks on the Comandante | Medium-coarse 24 – 35 Clicks on the Comandante |

Step by step

Step 1 Preparation:

Grind 18 g of coffee
Rinse the filter paper to get rid of papery flavor and preheat the brewer.

Step 2 Blooming:

Pour in 18 g of coffee.
Start timer.
With approx. 40 g water, wet all coffee evenly and quickly.

Blooming prepares the coffee for the coming extraction.

Step 3 Intervals:

Use slow circular motions going inward and back outward in spirals for each pour

00:30 min to 120 g
00:50 min to 180 g
01:15 min to 240 g
01:40 min to 300 g

Finally, wait until the coffee has finished brewing and enjoy!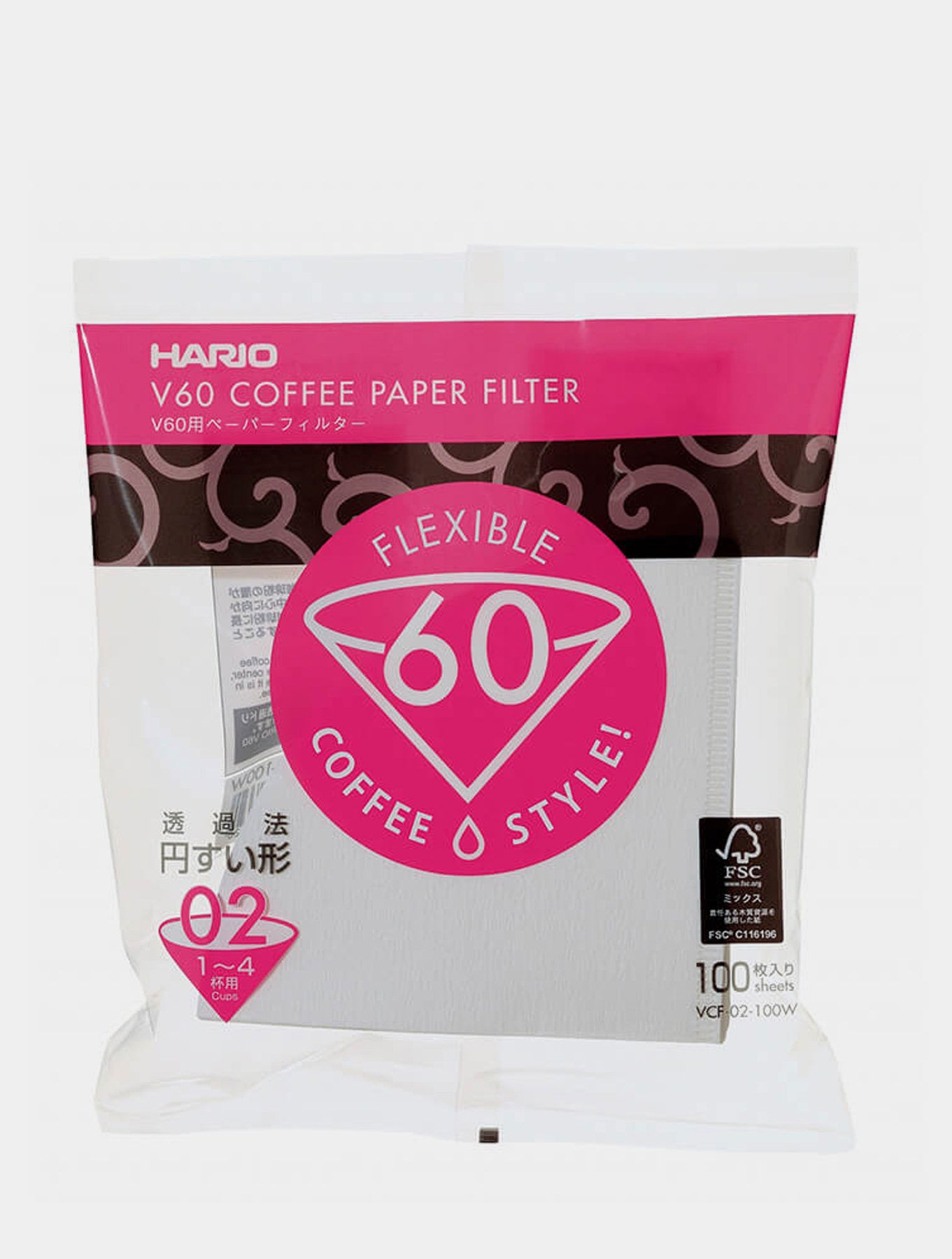 Hario V60 Paper Filter 02
Sale price

€6,50
Regular price
Choose options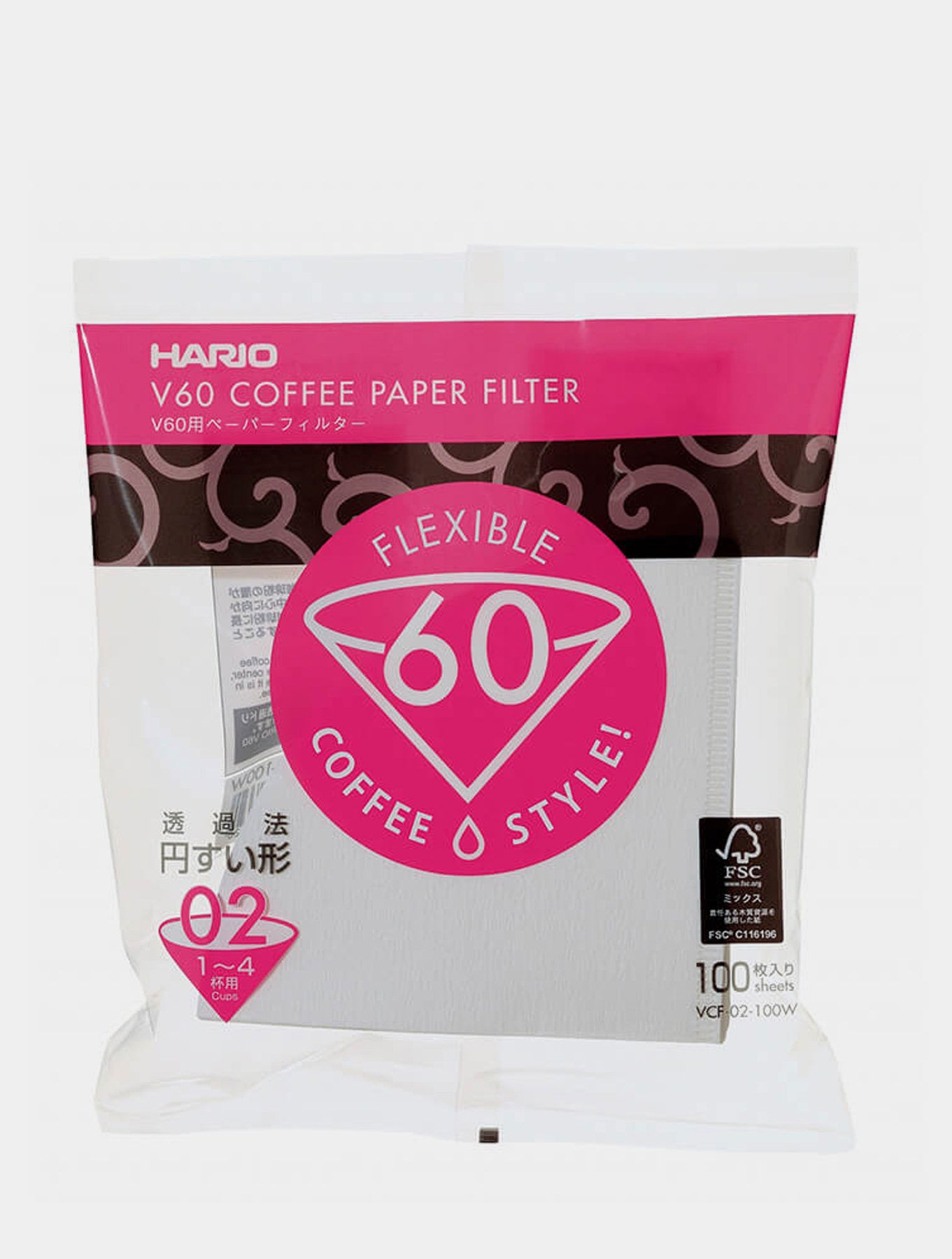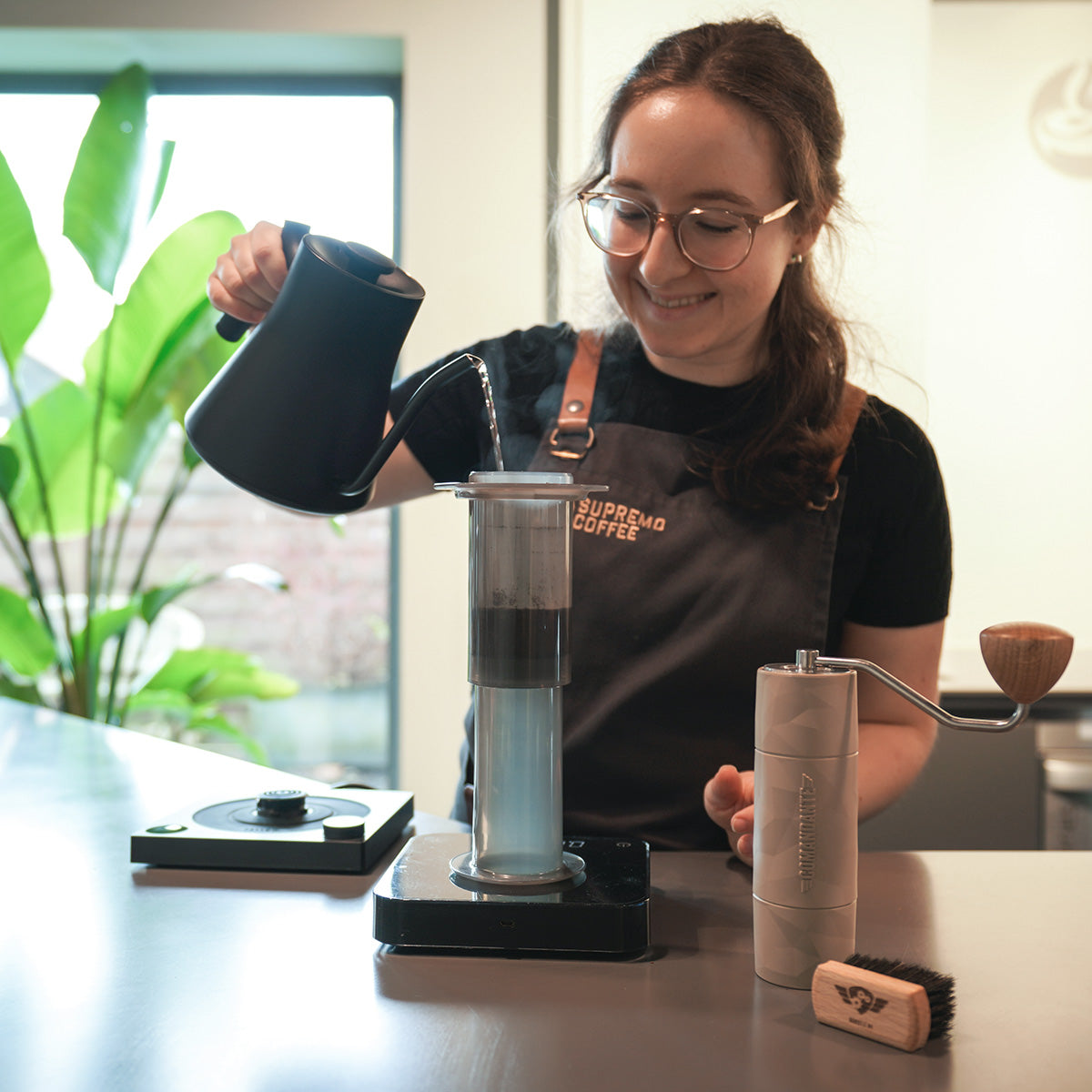 A Perfect Match
Take a look at our filter coffees. Everything is there, from chocolaty-nutty to berrylike-sweet.
Browse our coffee offering
Get the best out of your coffee