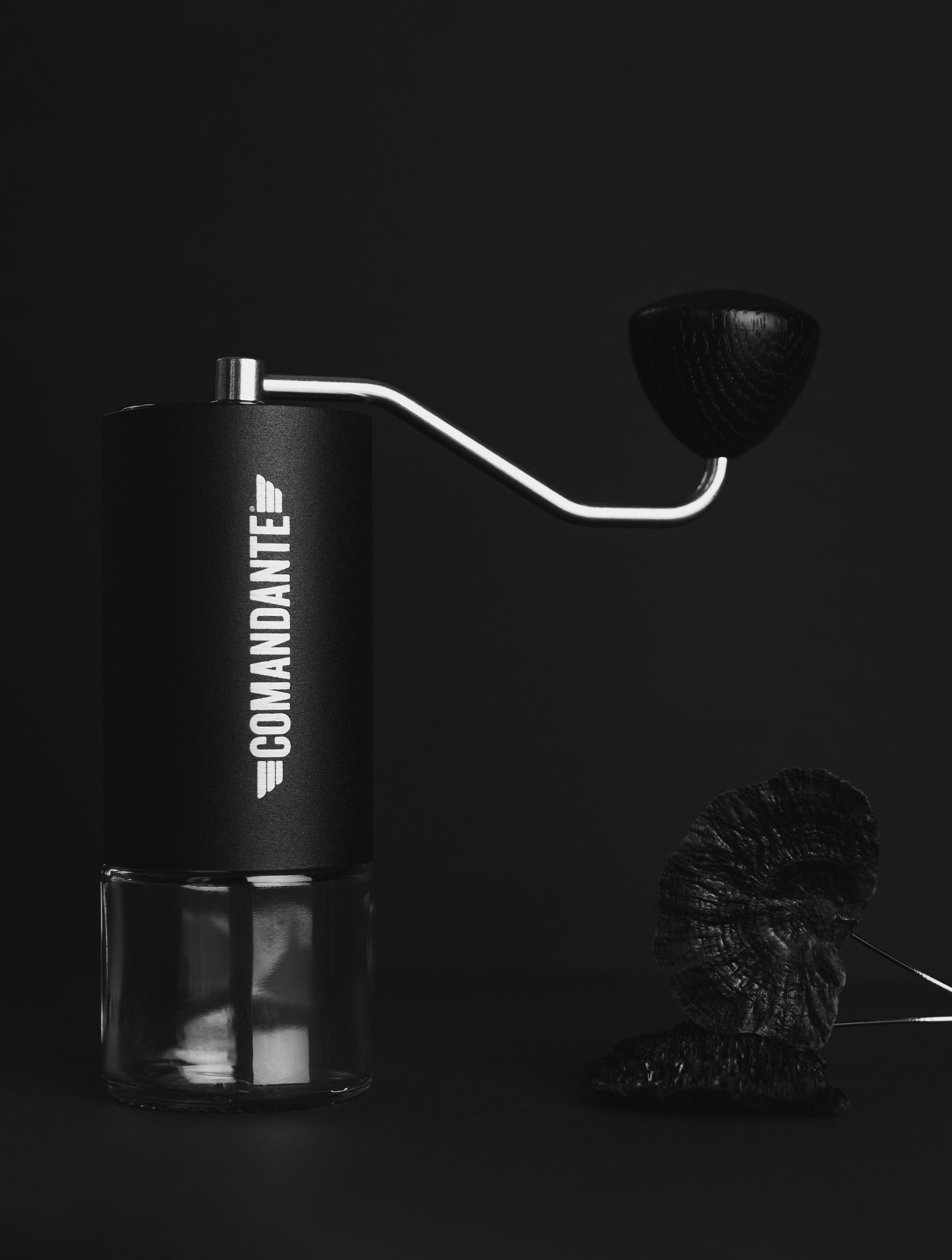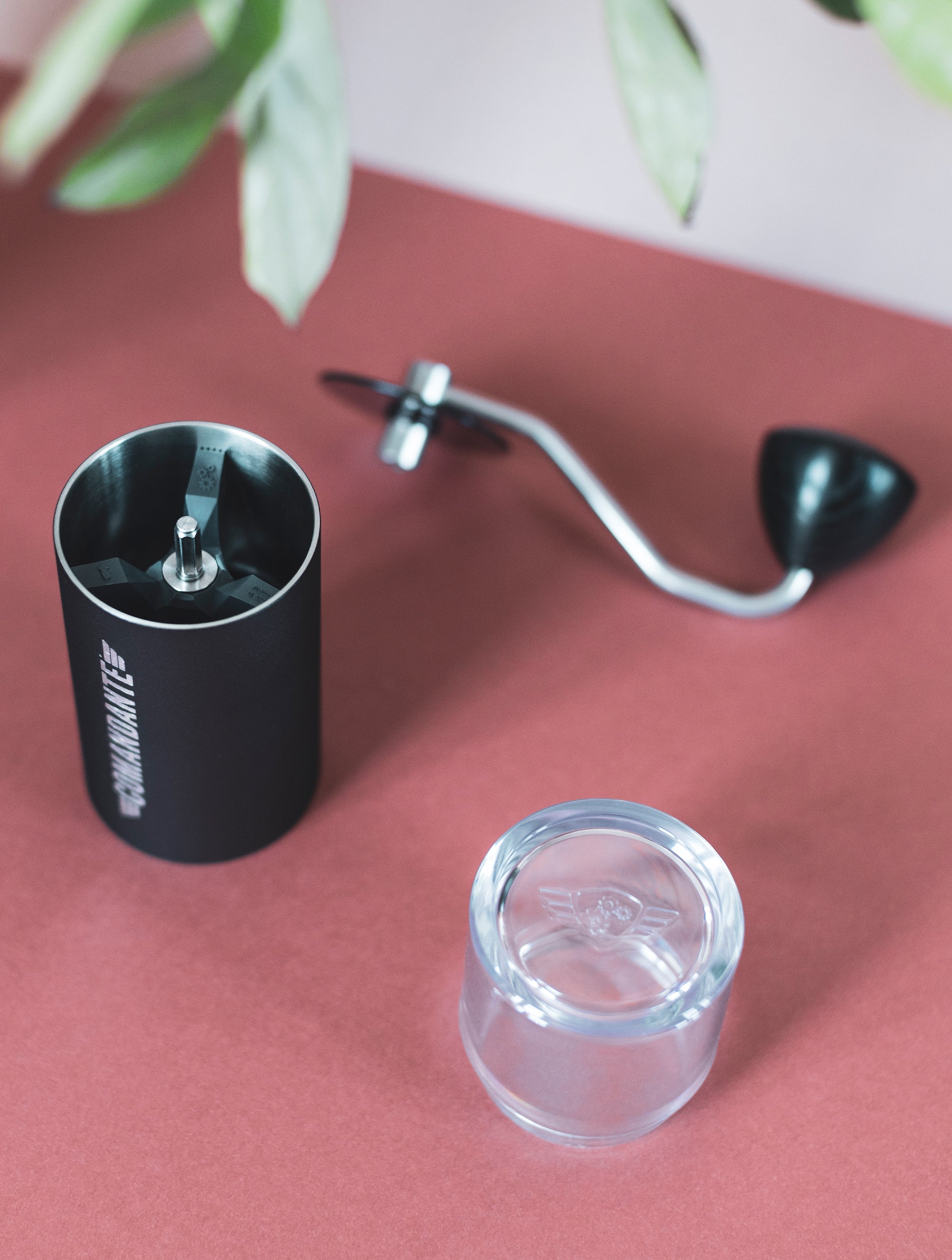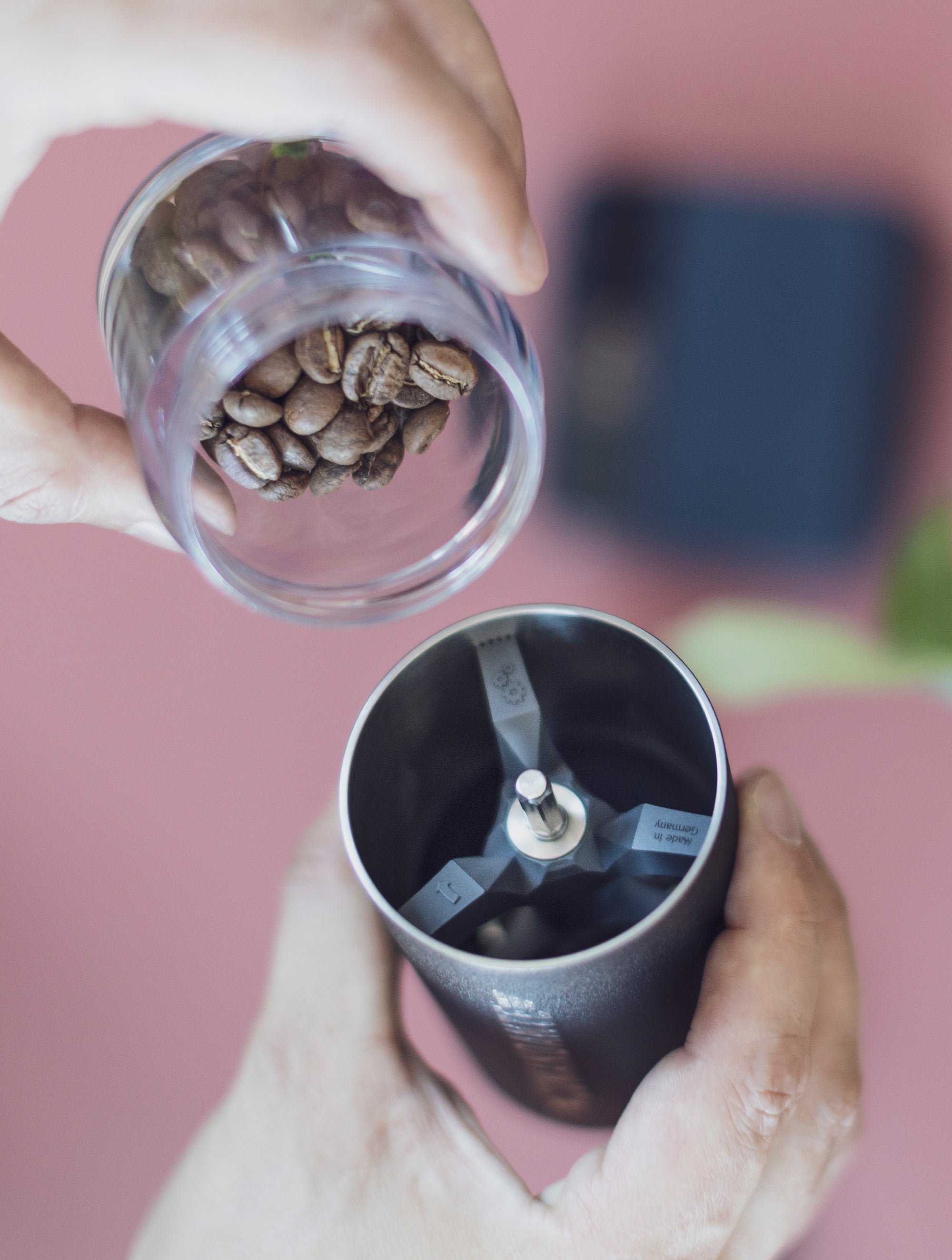 ---
Product Info
The iconic Comandante® C40 is a robust and precise hand coffee grinder with a unique and groundbreaking grinder: Nitro Blade®. And with the new Mk4 generation, it got even better!
Thanks to smart materials, a new grinder suspension and an unbreakable polymer glass bean jar, the Comandante® C40 Mk4 offers improved workflow and is even better suited for on-the-go, thanks to lighter weight and better durability.
Included with the C40 MK4 are two "Bean Jar" bean containers. One brown glass and one clear polymer glass. Both containers are tasteless, food safe and easy to clean with hot water. They each have a capacity of 40 grams of coffee.
Made in Germany.
More info about the Comandante® can be found on the Comandante® website
About Comandante

The best coffees in the world are produced with passion. From the small coffee tree to the harvest to the processing and roasting, everyone makes sure that you end up with the best result possible.

With the C40 Nitro Blade®, Comandante has developed a grinder that can get the best out of the coffees. With the Comandante, it is up to you to set the grinder perfectly for your coffees. From espresso to filter coffee to french press, everything is possible. The X25 Trailmaster® is also equipped with this burr set.

The C60 Baracuda® contains a burr set that is a lot bigger compared to the Nitro Blade® in the C40 grinders. Due to this, it grinds significantly faster. The burr set itself is made from the same tried and tested steel as the Nitro Blade® burr sets.

European Coffee Trip took a look behind the scenes at Comandante:
Comandante Workflow

Place your Bean Jar on the Scale and dose your desired amount of Coffee.

Adjust the grind setting on the Comandante – to find the zero-point, turn the dial finer until the crank cant move freely any longer; from there, you can count the Clicks going coarser. This table is meant to be a loose guide, every coffee has its quirks:

Put the coffee into the grinder and grind ahead. When there is no more resistance while cranking, you'll have finished. Brew your coffee and enjoy!

If any questions should remain, look here.
Scope of Delivery

C40 Mk4 NITRO BLADE (Powder coating: Black)
1 × Crank with oak knob, lacquered black*
1 × Polymer Bean Jar, transparent
1 × Glass Bean Jar, dark, with lid
1 × Comandante Wrist Band, small

*Due to the natural products used, mills may differ individually from the pictures.
About Nitro Blade®

The burr material and design is the proud result of years of dedicated research and development at Comandante®'s onsite coffee lab. Nitro Blade® is unique, using a high-alloyed, high-nitrogen stainless steel with a fine martensitic micro-crystal matrix.

Burr Geometry has been optimised to achieve excellent Bean Thruput with a reduced Crank Torque and at the same time deliver a refined Particle Size Distribution for best brewing results.

Comandante®'s click system gives you full control for any brewing method and locks your preferred grind setting into place, helping you get the very best out of your roasted coffee and repeat the results again and again. This world class grind performance has made Nitro Blade® the weapon of choice for true coffee enthusiasts around the globe, from home baristas to World Brewers Cup champions.

Stainless steel is the right choice to build a robust and food safe coffee grinder. That is why not only the burr is made of stainless steel, but also the body, axle, crank and micro ball bearings. Comandante® products are aluminium free.

Where polymers can be used to improve performance, Comandante® uses BPA-free high-performance polymers that meet the strictest food-safety standards. These materials are engineered to endure years of heavy use.

Comandante® loves natural wood. The solid oak handles, produced by friends in Germany's Black Forest, are both wonderfully ergonomic and beautiful to look at thanks to oak's unique grain structure. For the Classic and Premium Wood models, Comandante® craftsmen laminate a thin layer of beautiful wood onto the stainless steel body, before waxing and polishing it with meticulous dedication.
C40 BLACK
Sale price

€217,65
Regular price
Choose options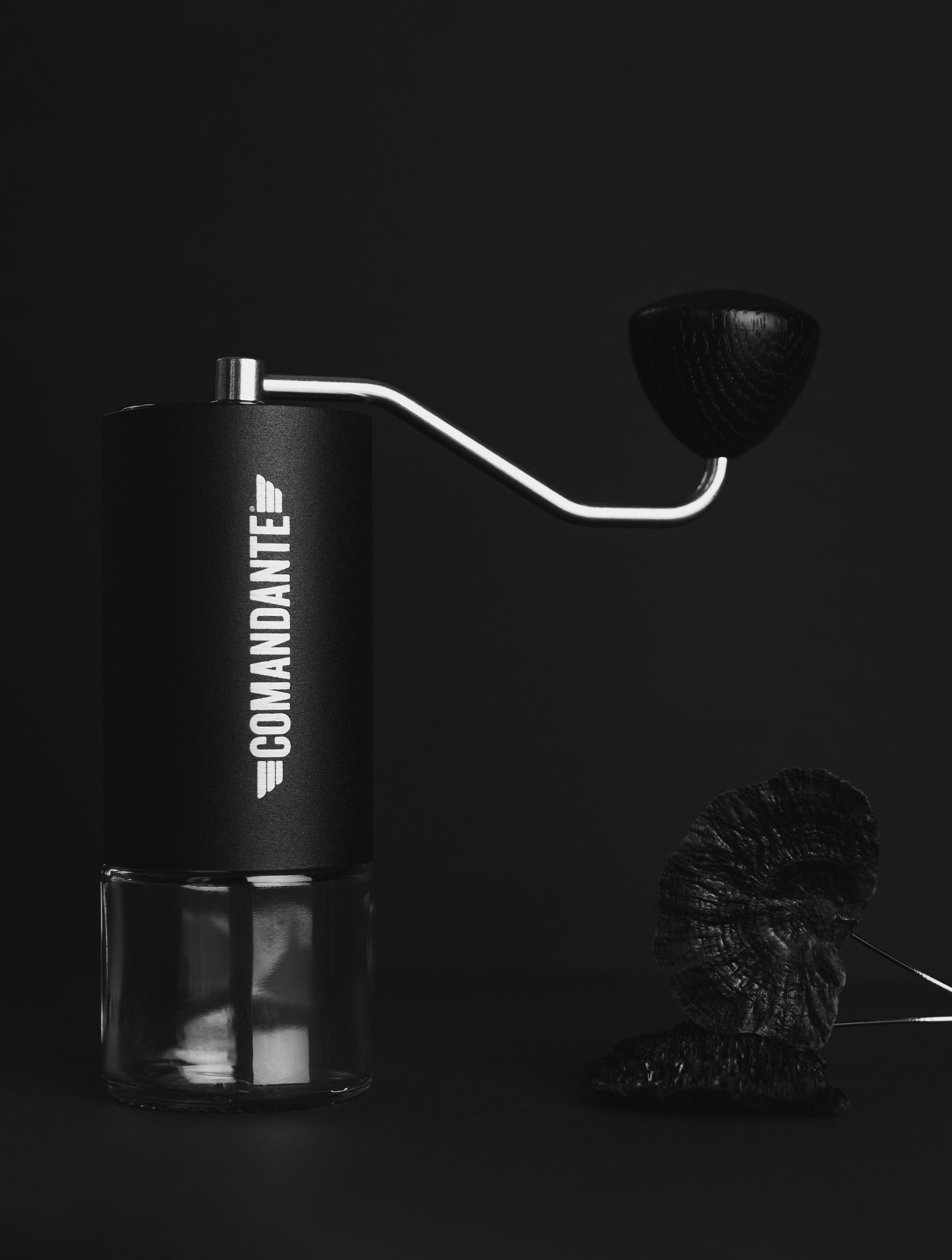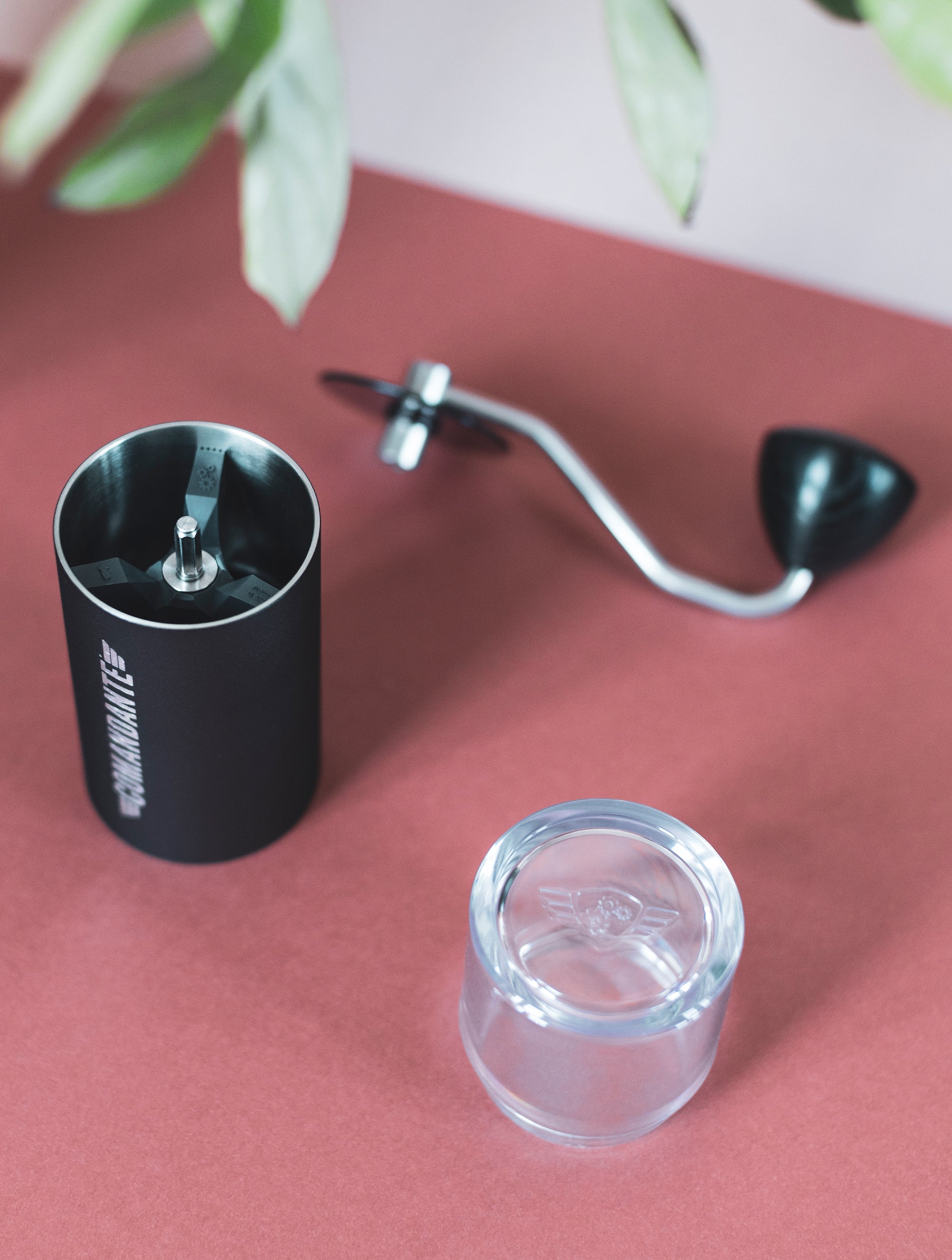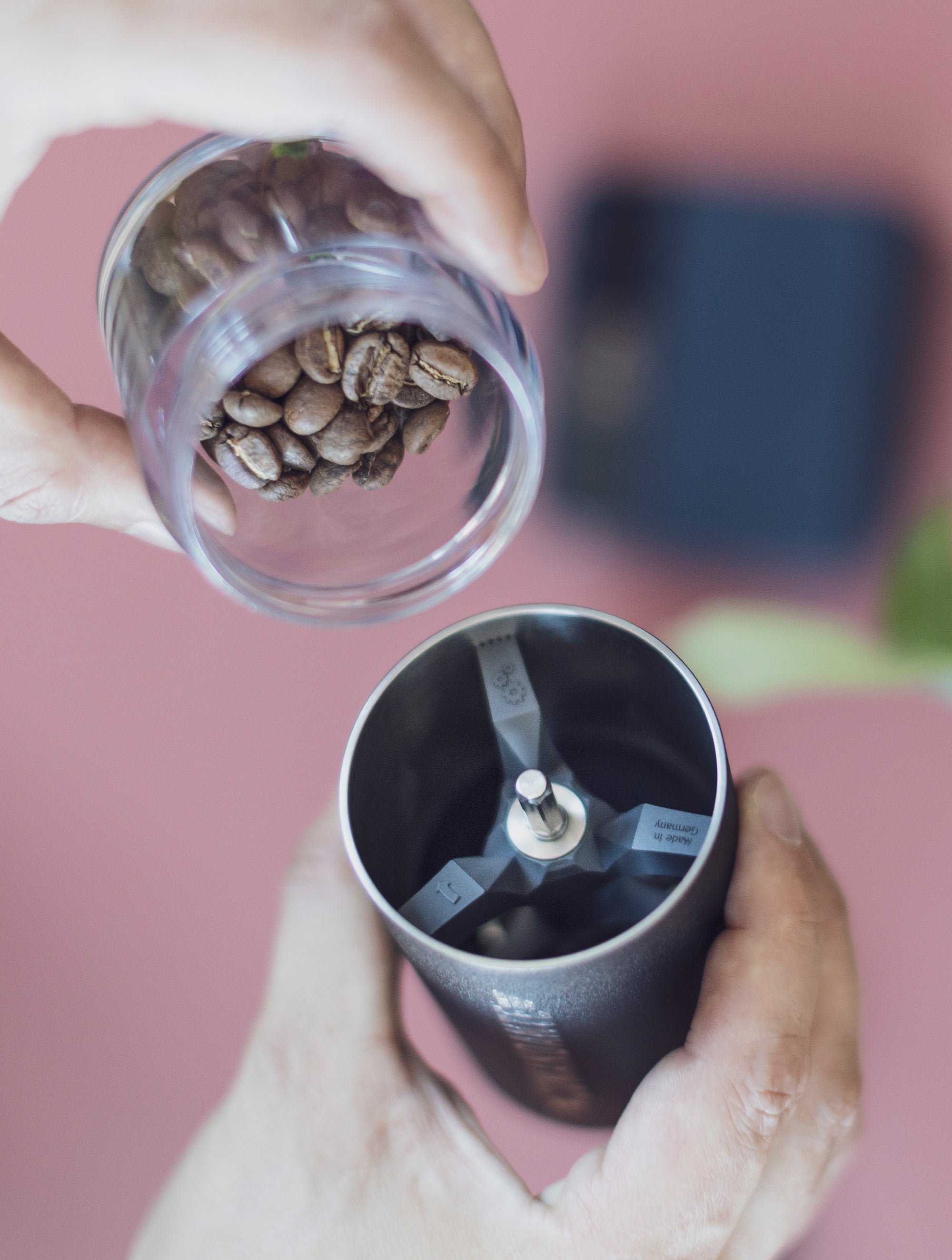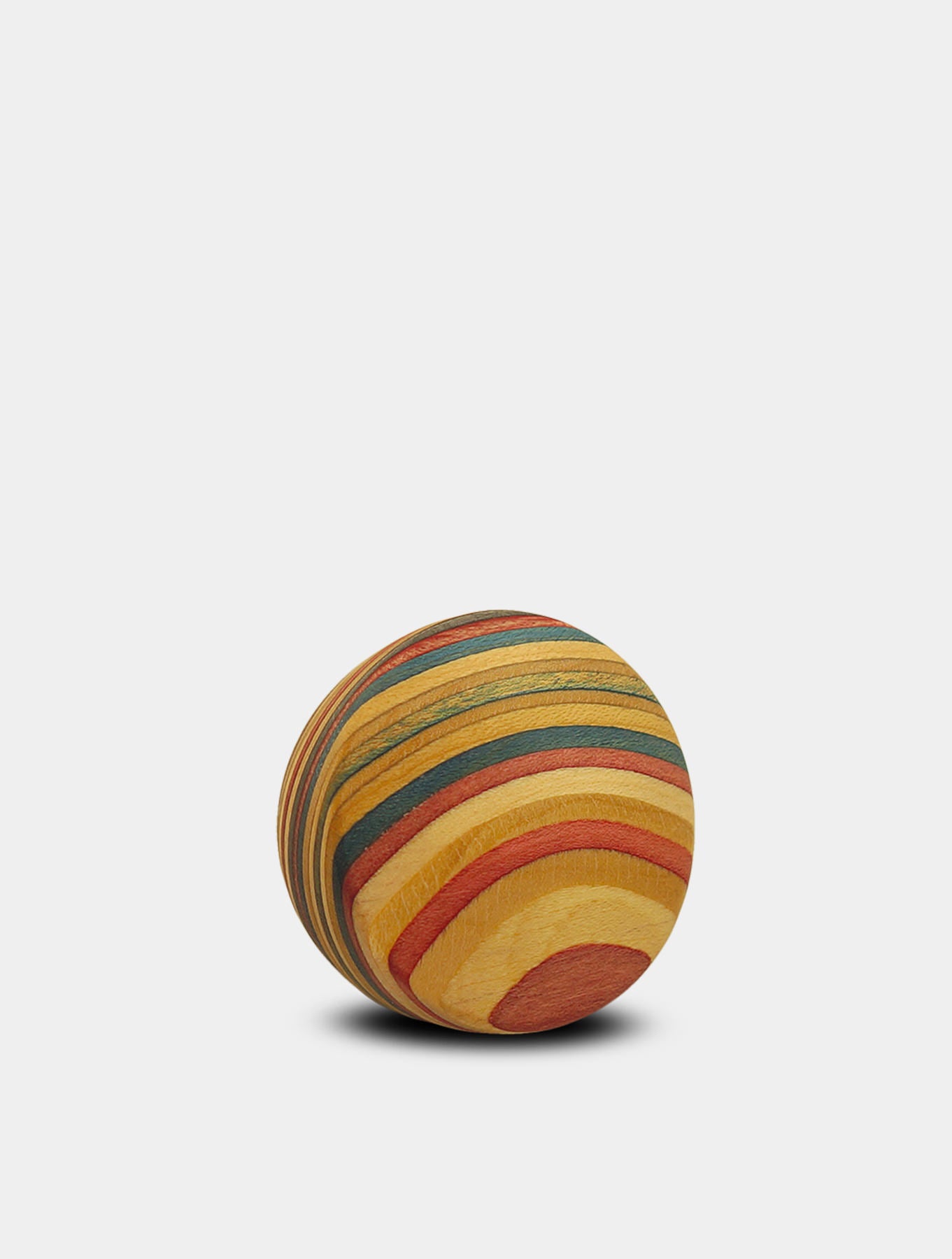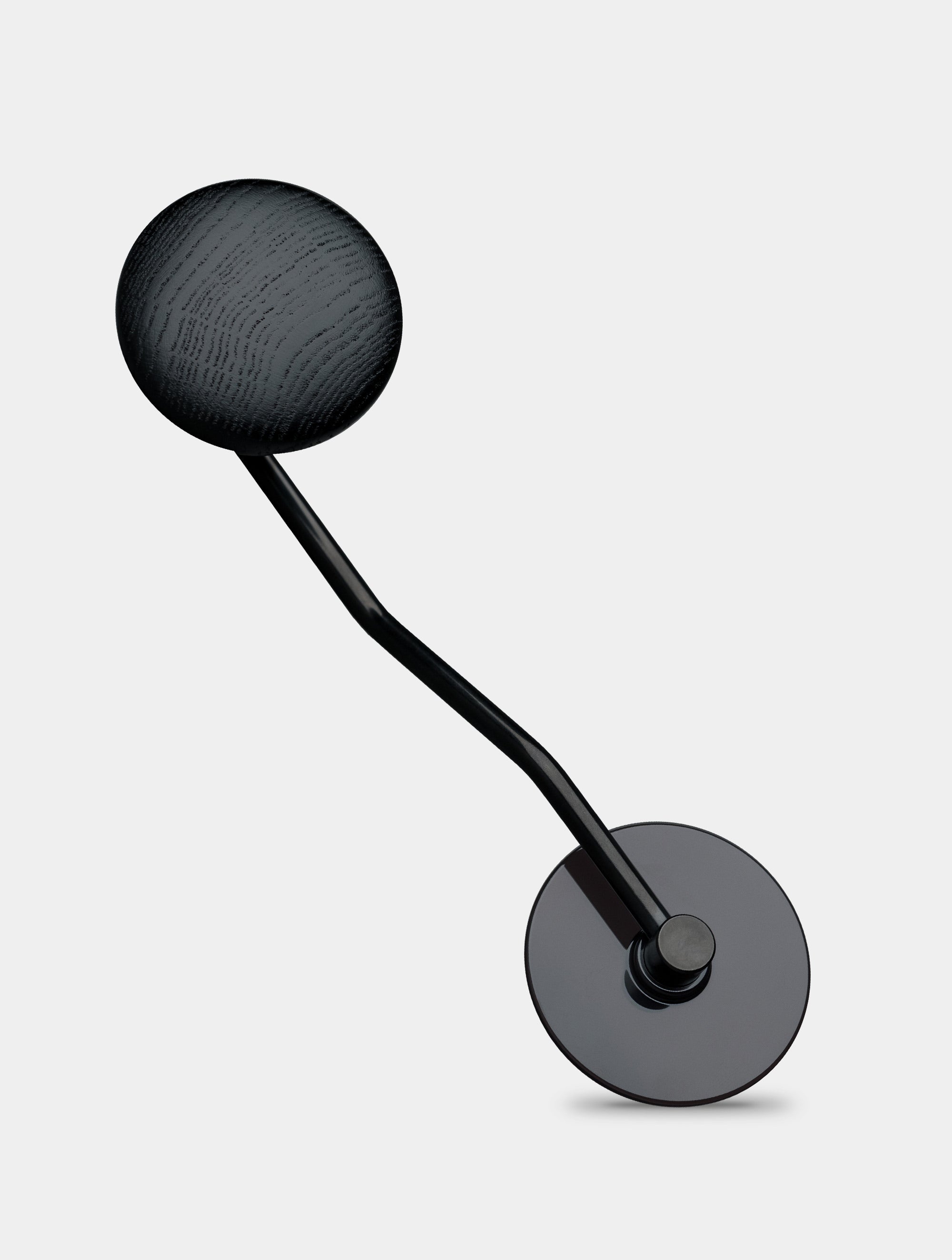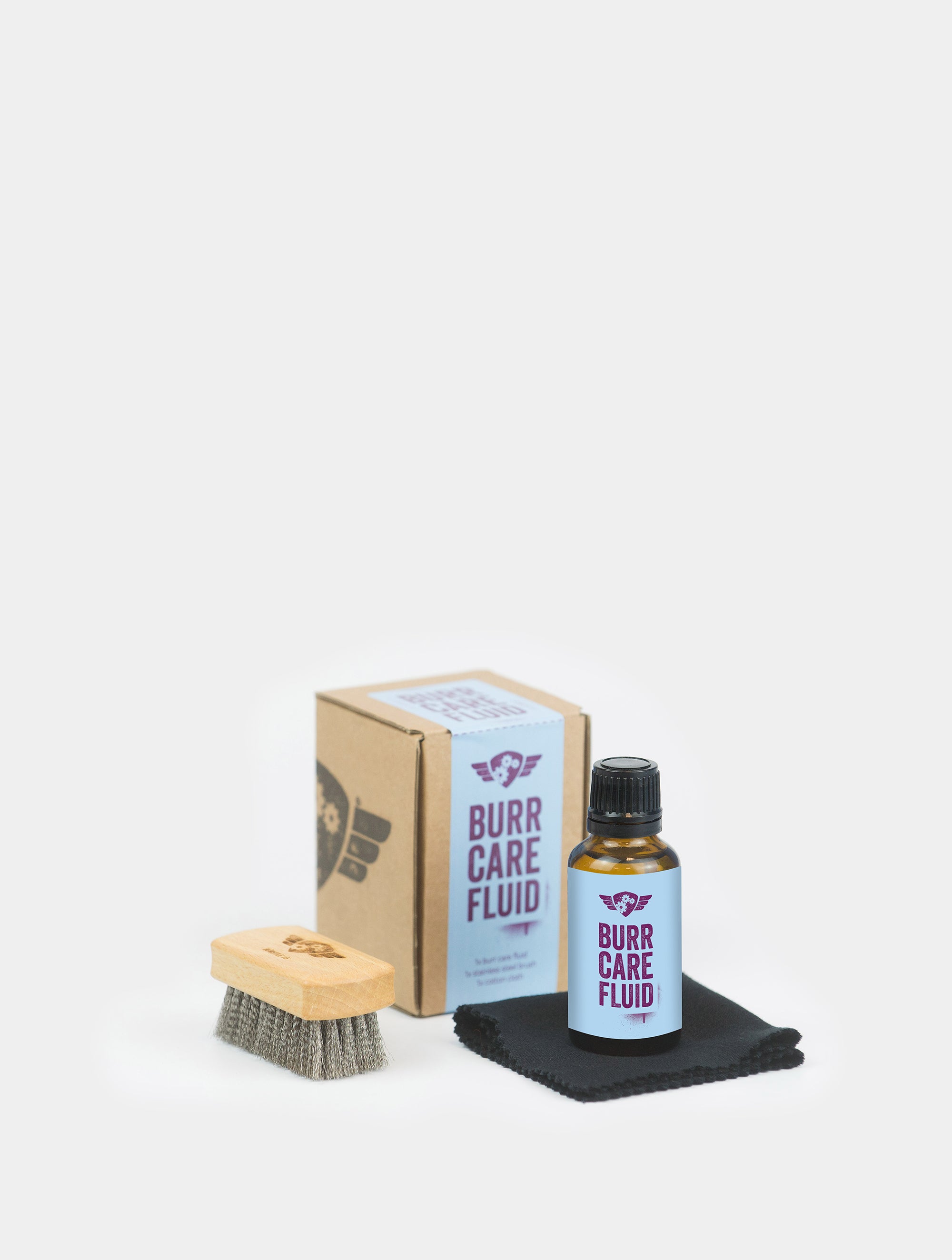 Panama
Elida Geisha
Jasmine · Cacao Nibs · Candied Fruits
Sale price

From €28,05
(€28,05/100g)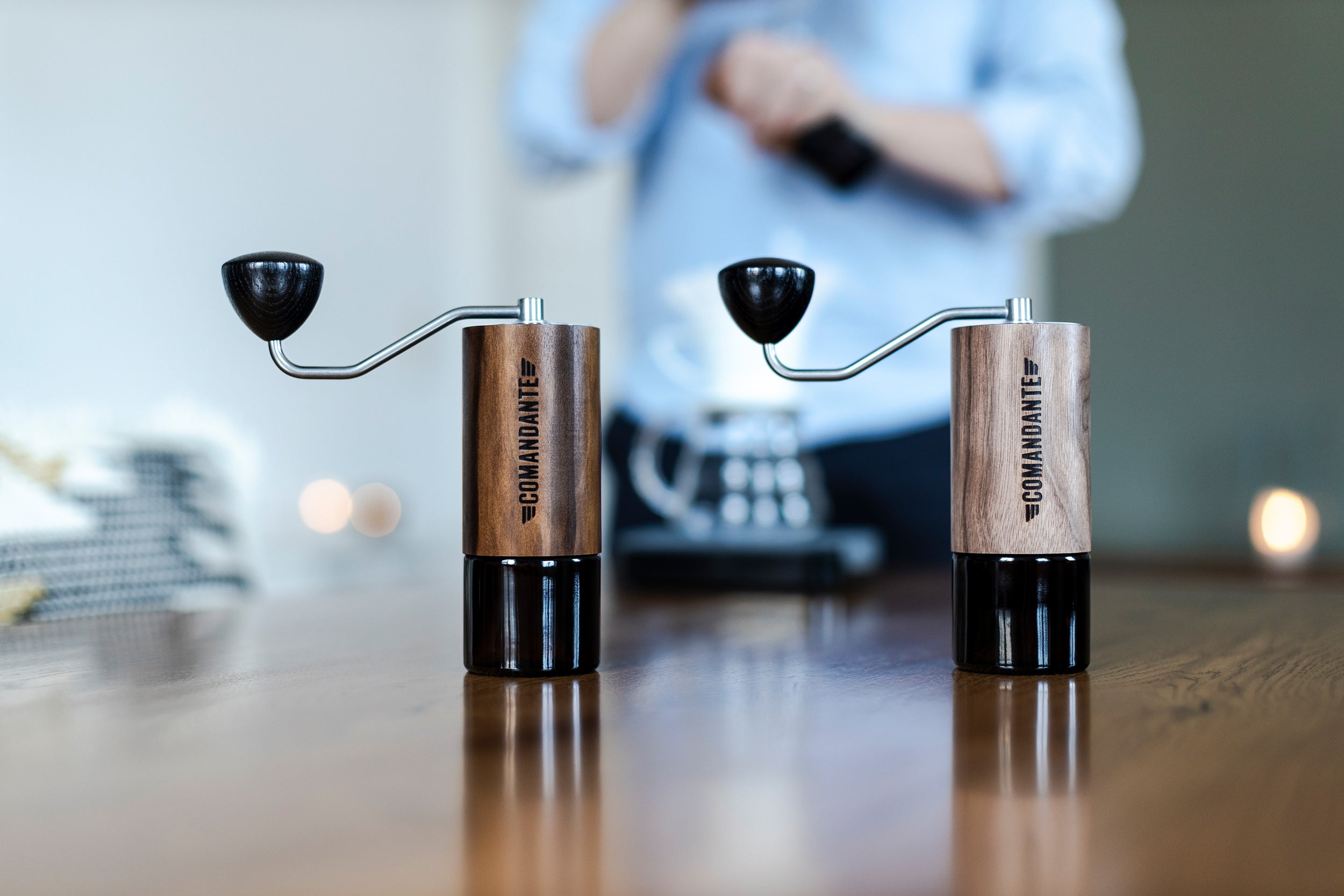 Built for you!
The Comandante fits into any environment. Whether a wooden living room or a tiled kitchen. Whether city, country (or river). Customize your Comandante to your environment and your taste!
Browse through our range of Comandante products