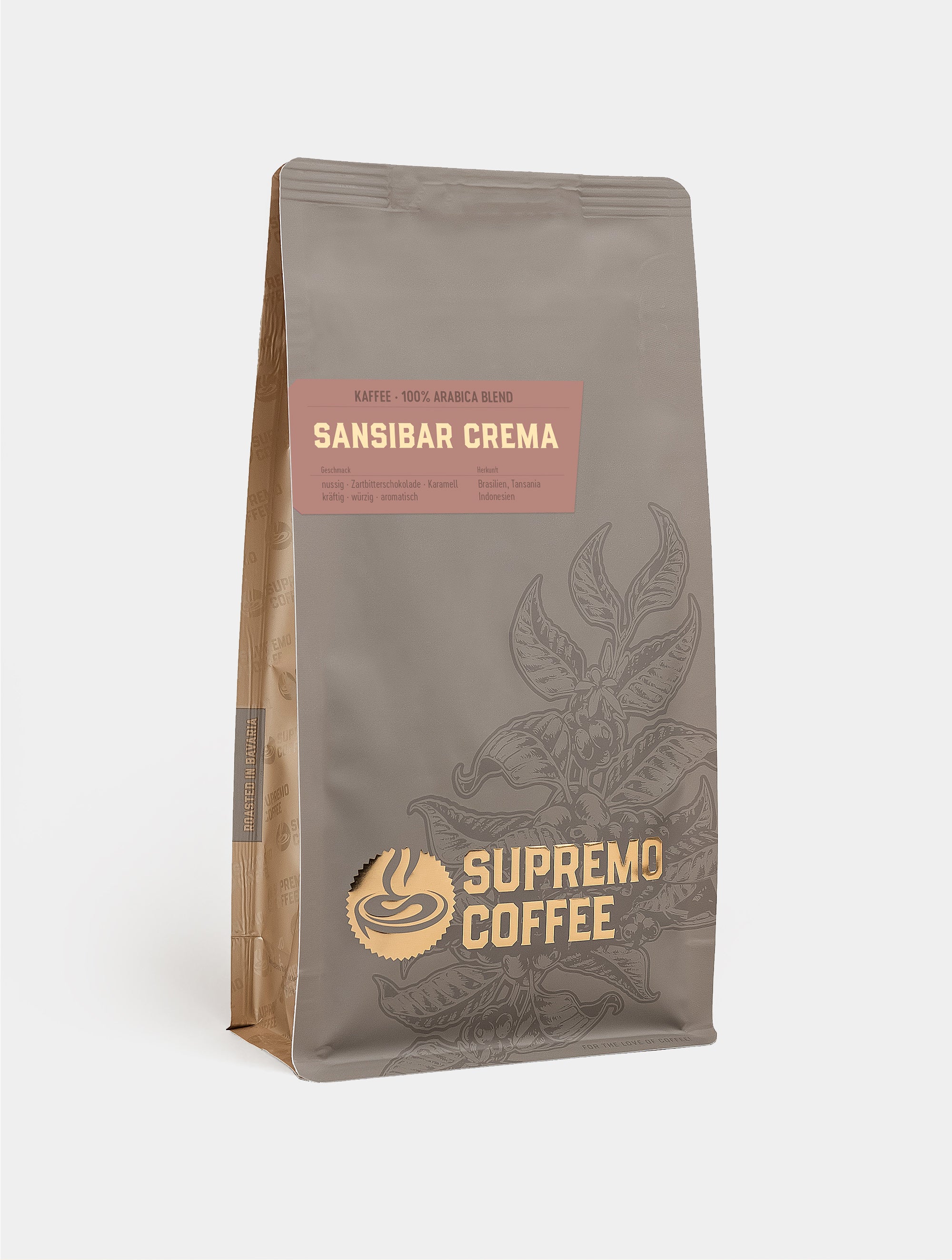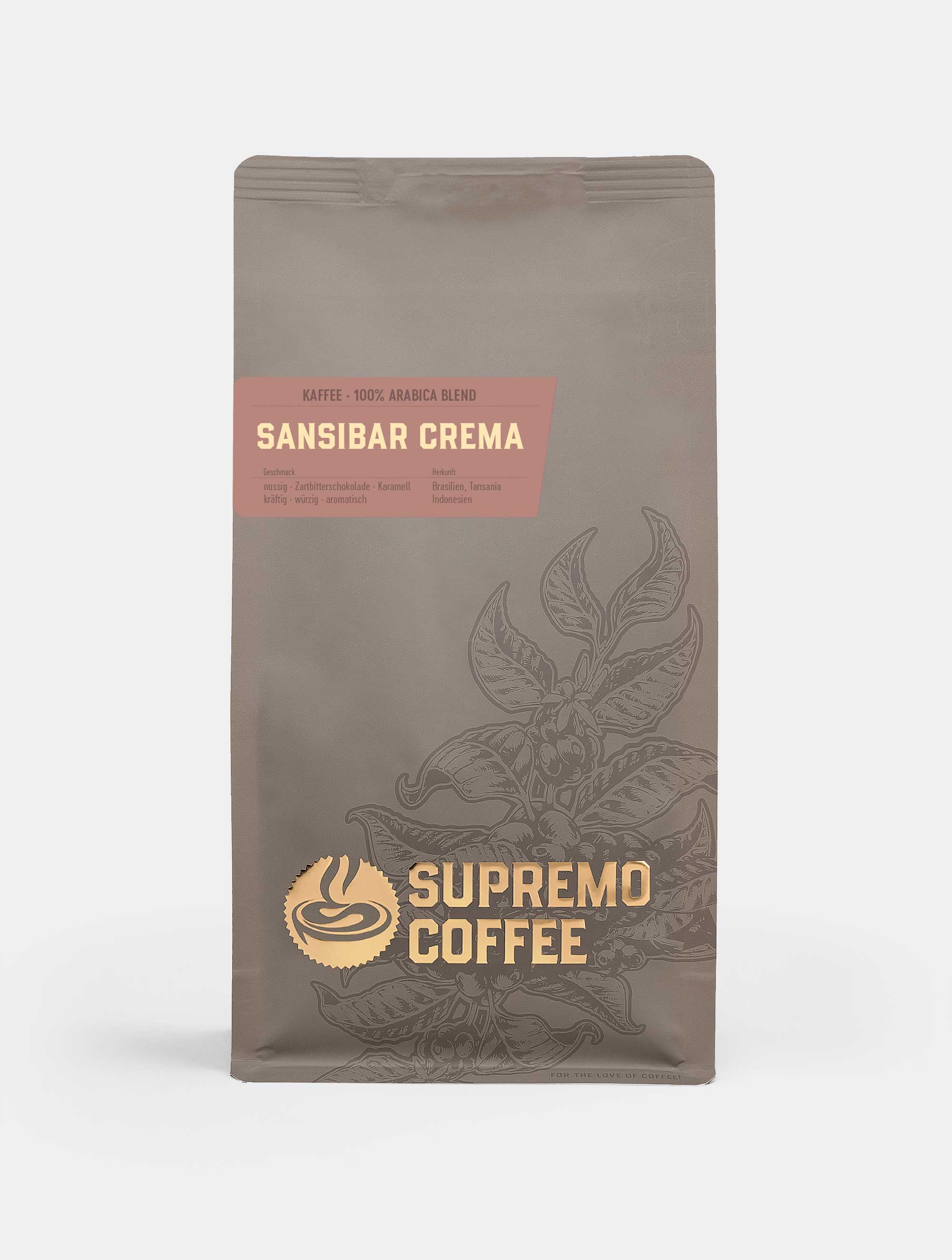 Sansibar Crema
Nutty · Dark Chocolate · Caramel · Strong · Aromatic
---
Facts
| | |
| --- | --- |
| Blend | 100% Arabica |
| Country | Brazil · Tanzania · Indonesia |
Suitable For
Filter | Fully Automatic Coffee Maker | Espresso Machine
Recepe for Double Espresso
Dose
Yield
Time

18 – 19 g
45 – 50 g
25 – 29 s
Preparation with the Fully Automatic Coffee Maker

We love the ceremony of coffee brewing, but sometimes it has to be simple and quick.

Fully automated coffee makers excel as a saviour in the early morning or when serving many guests, not to forget the small coffee breaks in the office.

If you make espresso and cappuccino with your machine, we would like you to explore our espresso section.

If an allrounder or simply: just good coffee, that does not require any contemplation, our coffee blends are perfect for you.

In order to assure that you don't have bitter mornings from now on, we'd like to give you a few tips and tricks:

With fully automated coffee makers, hygiene is key! If you don't like your coffee machine to be the home of all sorts of mould and fungi, we recommend to you to clean it regularly. The coffee grounds ans the milk steaming system especially are important to clean thoroughly.

If you get a rather light and pale crema with a sour taste in the cup, adjust the grind setting a bit finer, then, you can get more out of your coffee. If your machine seems to struggle and you get a bitter cup of coffee with a very dark crema and an even darker rim, the grind setting likely is too fine. Set it a bit coarser, so that you extract less bitterness into your cup and your coffee should improve!

If changing the grind setting doesn't seem to do the job, look at the dosing. With a good dose of coffee, the pucks in the ground bin should be compact and remind you slightly of an ice hockey puck.

In case the coffee grounds are wet and lose, increase the dose. If the pucks seem to be almost completely dry, it is too much coffee for the machine to handle – it should help to reduce the dose a bit.

Now have fun with experimenting, dialing in and enjoying your coffee!
Family Project Supremo

Our quality standards

We are convinced that no machine can replace a traditional roasting start and a good roasting master. At Supremo, coffee is not industrially produced - because Supremo is a traditional family coffee roaster. Day after day we work hard together to produce the best coffee and to inspire our customers for true coffee enjoyment! We attach great importance to first-class and always checked manual work.

The roasting craft

We roast in several small, traditional cast-iron roasting drums. We take our time until the coffee is really well roasted - each roasting batch separately. Due to the slow roasting, the coffee tastes strong and is particularly easy on the stomach and digestible. Insiders call this "Cast Iron Slow Roast". We call it: "Good things take time". Because if you roast too hot and too fast, you get beans that are brown on the outside - but don't reveal much of the magic inside. But this is exactly what we want to get out of the beans. After roasting, we do not rub the beans with water. We cool them with air and thus give them the opportunity to intensify the roasting aroma. Best craftsmanship and time - that is our secret!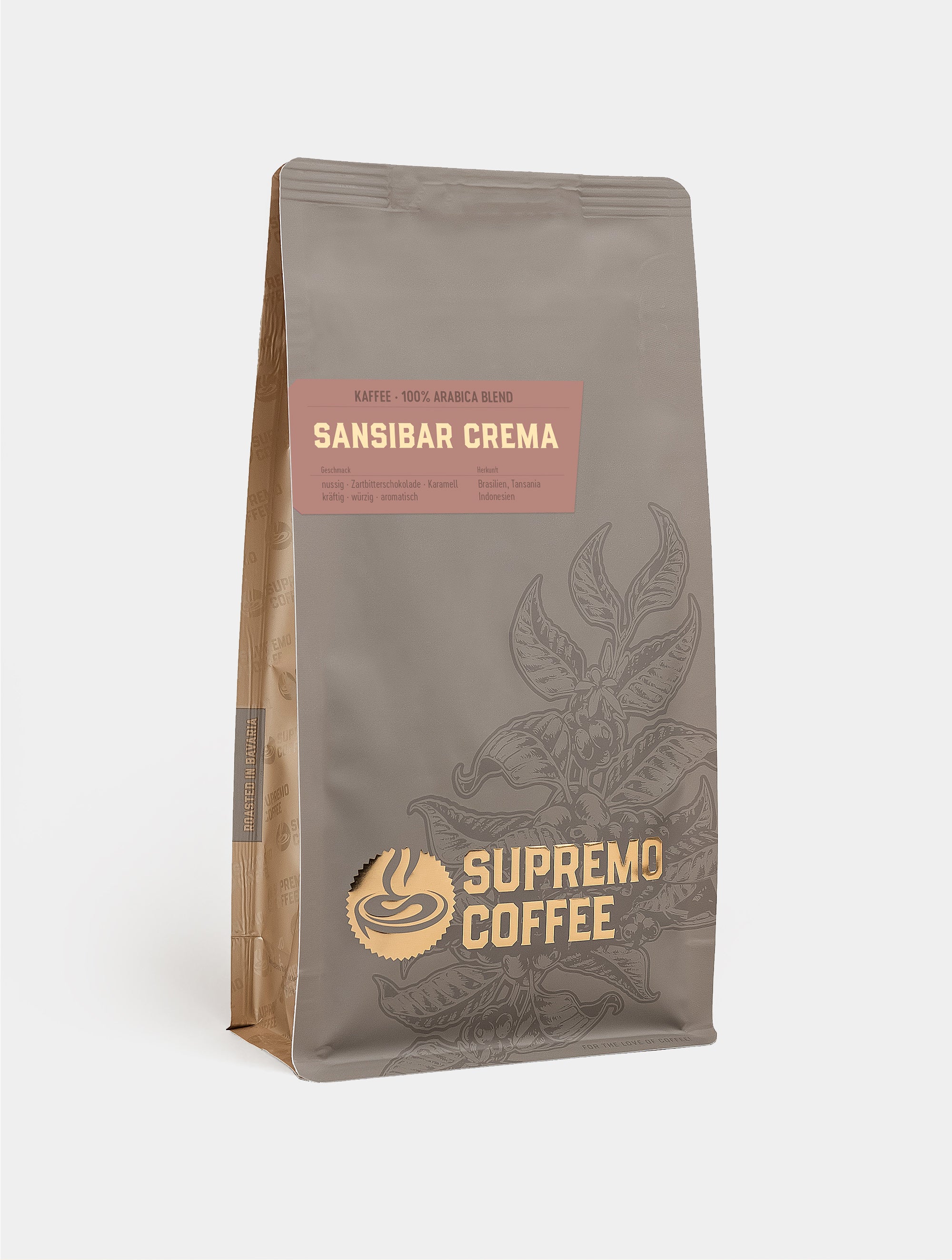 Sansibar Crema
Sale price

€8,38
Regular price
Choose options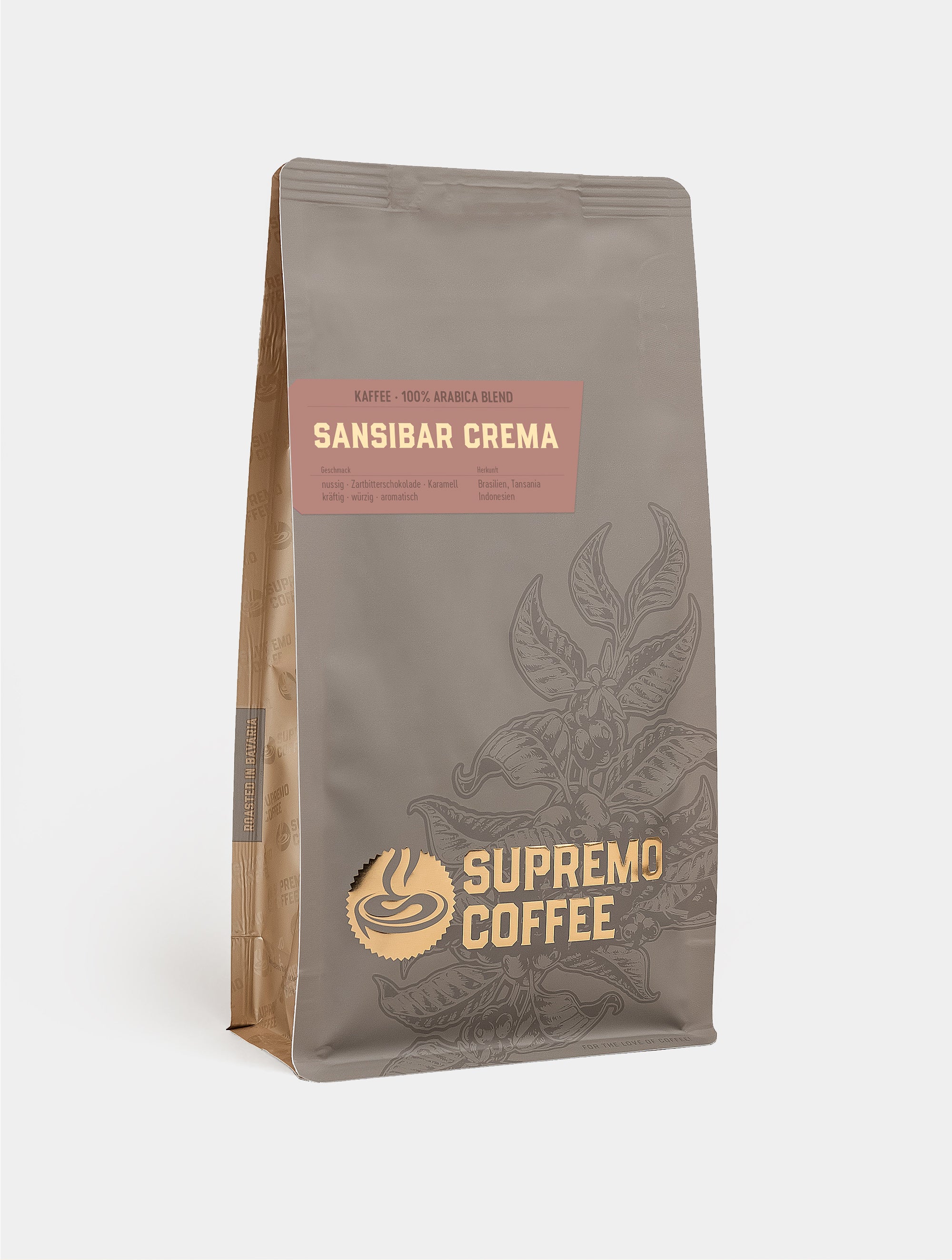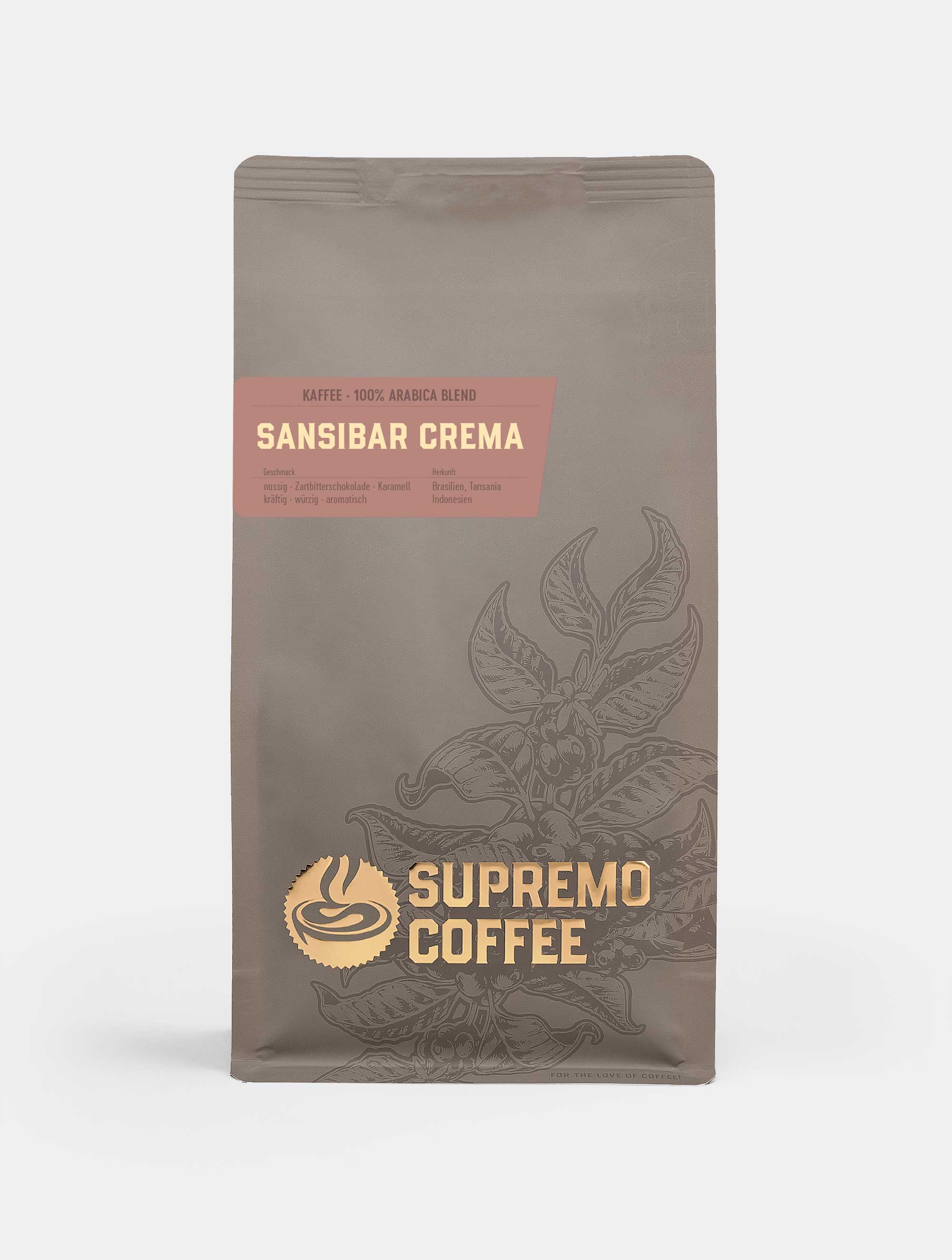 Freshly ground tastes better!
Get the best out of Sansibar Crema. The Comandante® delivers precise grinding results. From espresso to French Press, everything is possible.
Upgrade Your Coffee Moments …