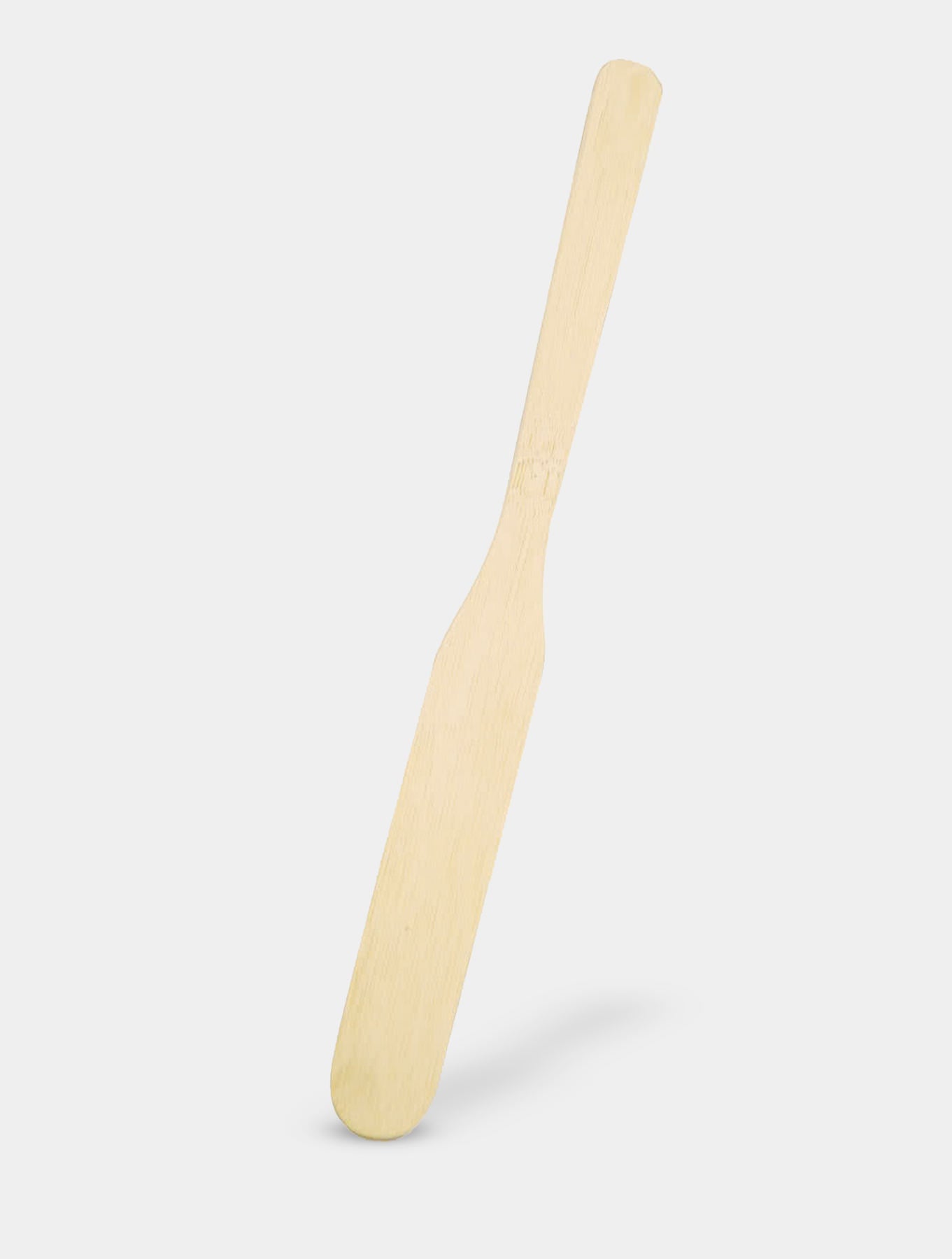 ---
Product Info
This high-quality and visually appealing bamboo stirrer is perfect for stirring the coffee grounds in any brewing preparation. Of excellent quality, it is THE accessory for every coffee fan for whom not only the end result is decisive, but who also wants to celebrate the procedure surrounding the preparation of the coffee in an extended way. Another advantage of the Bamboo Stirrer is that it is easy to clean, because all you have to do is rinse it under running water and then dry it off: that's it!
Details

Material: Bamboo
Dimensions: 25 cm × 2,5 cm
Weight: 8 g
Preparation filter coffee

There are many different recipes that lead to an excellent cup of coffee, the following example should serve as a basic recipe and can be changed and adapted according to your wishes and willingness to experiment. With this recipe you will brew about 270 ml of coffee, that is one cup, or two cups.

Here is a small guide:

| | | |
| --- | --- | --- |
| | V60 | CHEMEX |
| Water temperature | 90 – 96 °C | 90 – 96 °C |
| Brewing ratio | 1:15 | 1:15 |
| Dose | 18 g | 18 g |
| Amount of water | 300 g | 300 g |
| Grind | Medium 20 – 30 Clicks on the Comandante | Medium-coarse 24 – 35 Clicks on the Comandante |

Step by step

Step 1 Preparation:

Grind 18 g of coffee
Rinse the filter paper to get rid of papery flavor and preheat the brewer.

Step 2 Blooming:

Pour in 18 g of coffee.
Start timer.
With approx. 40 g water, wet all coffee evenly and quickly.

Blooming prepares the coffee for the coming extraction.

Step 3 Intervals:

Use slow circular motions going inward and back outward in spirals for each pour

00:30 min to 120 g
00:50 min to 180 g
01:15 min to 240 g
01:40 min to 300 g

Finally, wait until the coffee has finished brewing and enjoy!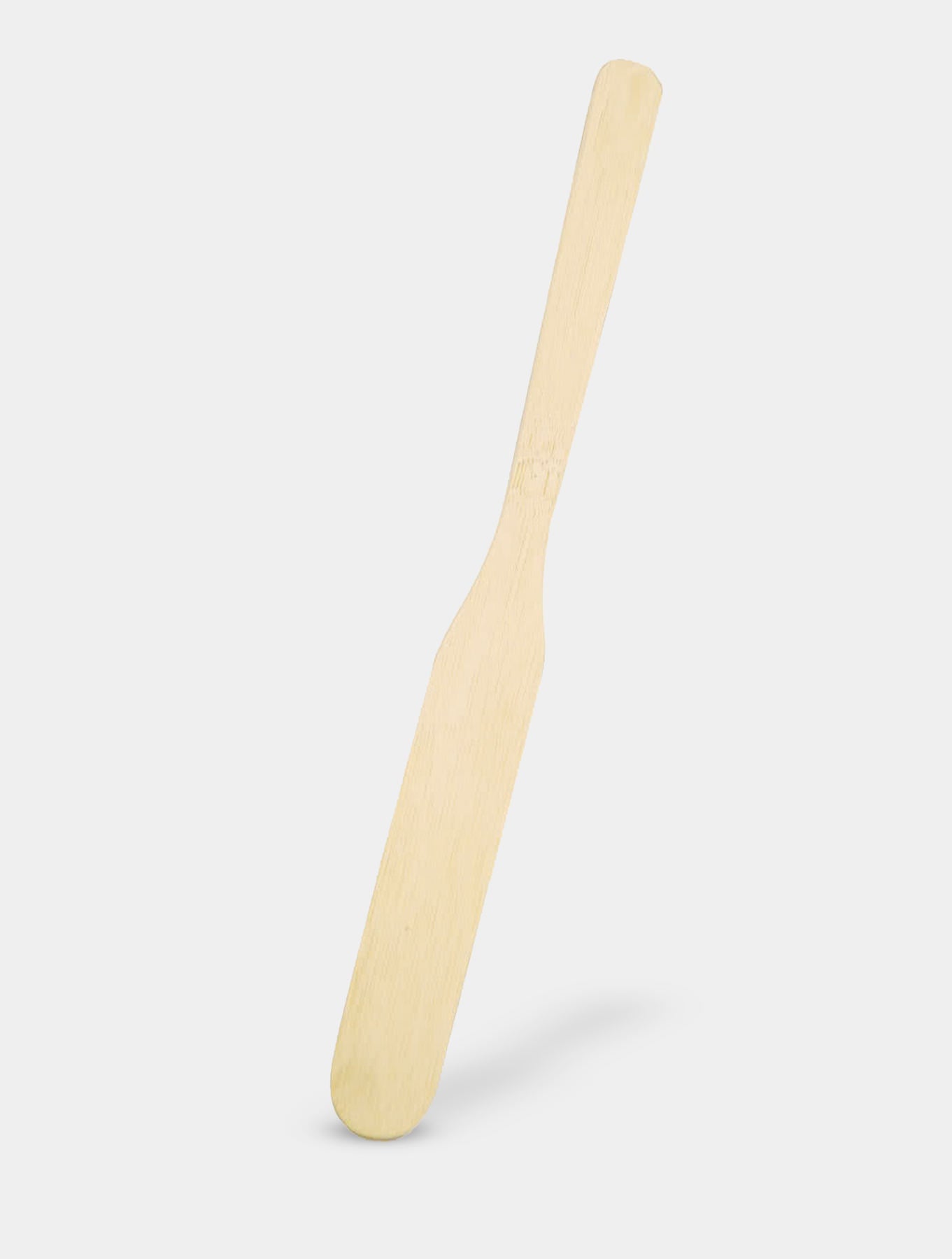 Bamboo Stirrer
Sale price

€4,96
Regular price
Choose options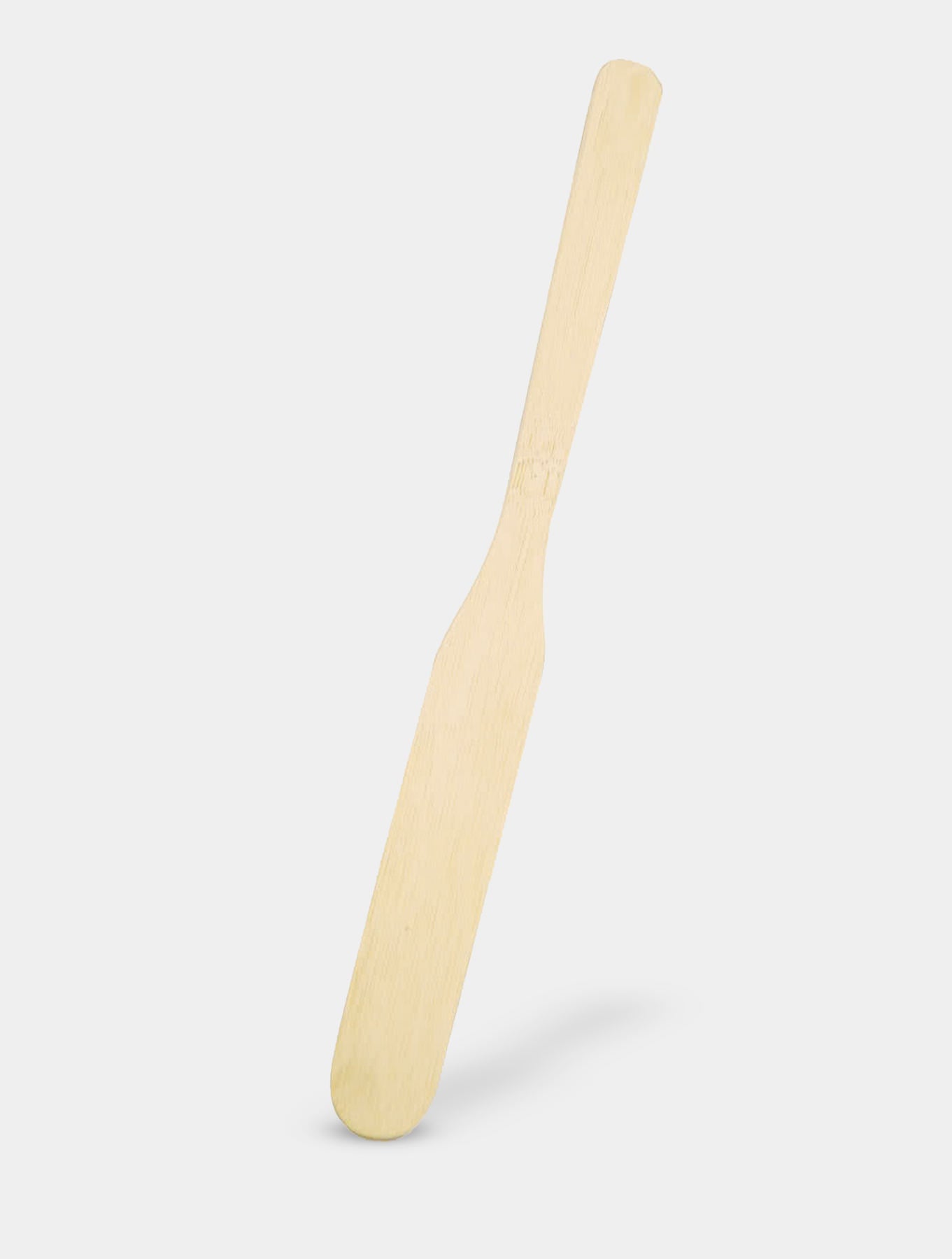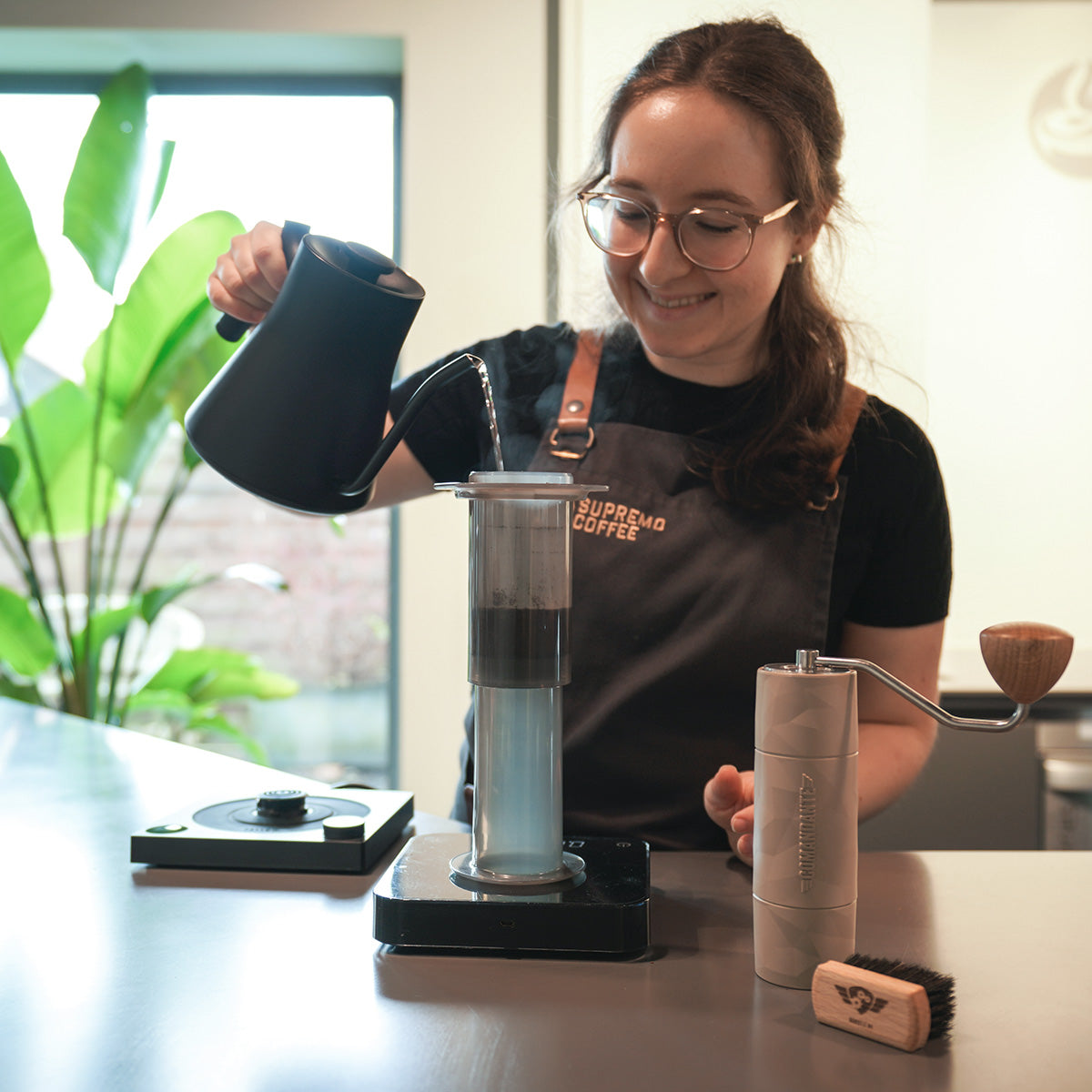 A Perfect Match
Take a look at our filter coffees. Everything is there, from chocolaty-nutty to berrylike-sweet.
Browse our coffee offering
Get the best out of your coffee