C60 Baracuda Brushed Steel
---
Product Info
The COMANDANTE® C60 BARACUDA® is a robust, high-performance manual coffee grinder with the biggest and most advanced burr set design COMANDANTE® ever released.
This is not about bigger being better. COMANDANTE® were simply curious: how big a burr set could they fit into a familiar and manageable manual grinder format? In the end, the power of our BARACUDA burr set pushed them to create a new grinder body with a solid chassis that could harness its full potential. They developed a unibody construction, milled and crafted out of a single block of steel, for absolute stability and maximum drivetrain efficiency.
Creating this unibody construction out of steel is particularly challenging, but it's absolutely worth it to create the perfect burr housing. COMANDANTE® have pushed the boundaries of manufacturing techniques and quality, using processes normally reserved for high performance motor parts. The result is a bold and clear-cut design that perfectly supports the function. It's a hefty one-kilogram hand grinder that is simply so fun to use.
Made in Germany.
More info about the Comandante® can be found on the Comandante® website
About Comandante

The best coffees in the world are produced with passion. From the small coffee tree to the harvest to the processing and roasting, everyone makes sure that you end up with the best result possible.

With the C40 Nitro Blade®, Comandante has developed a grinder that can get the best out of the coffees. With the Comandante, it is up to you to set the grinder perfectly for your coffees. From espresso to filter coffee to french press, everything is possible. The X25 Trailmaster® is also equipped with this burr set.

The C60 Baracuda® contains a burr set that is a lot bigger compared to the Nitro Blade® in the C40 grinders. Due to this, it grinds significantly faster. The burr set itself is made from the same tried and tested steel as the Nitro Blade® burr sets.

European Coffee Trip took a look behind the scenes at Comandante:
Comandante Workflow

Place your Bean Jar on the Scale and dose your desired amount of Coffee.

Adjust the grind setting on the Comandante – to find the zero-point, turn the dial finer until the crank cant move freely any longer; from there, you can count the Clicks going coarser. This table is meant to be a loose guide, every coffee has its quirks:

Put the coffee into the grinder and grind ahead. When there is no more resistance while cranking, you'll have finished. Brew your coffee and enjoy!

If any questions should remain, look here.
Scope of Delivery

60 BARACUDA® Brushed Steel
1 × Black Crank
2 × Mahlgut-Polymerglas
1 × Deckel für Mahlgut-Polymerglas
About Nitro Blade®

We wanted to take the productivity of big conical burrs from large machines, but without sacrificing the excellent consistency that we want from a COMANDANTE® grinder. After extensive testing and tweaking in our lab, we are in love with the grind result.

GRIND PERFORMANCE

Typically, larger burrs have a higher output than smaller ones, but require a much larger effort to grind. Thanks to BARACUDA's optimised burr geometry, you have a massive bean thruput and yet a smooth grind experience that achieves a comfortable crank torque and a world-class particle size distribution. With it you can brew delicious coffee across the full range of brew methods, from coarse settings for filter coffee down to super-fine settings for espresso and cezve/ibrik.

Burr size: 50/36mm (burr ring/cone)
Burr material: NITRO BLADE® steel
Bean Thruput 2–3× higher than C40

Nitro Blade® Steel

We cut COMANDANTE® burr sets from solid metal blocks using cutting edge and machines that we've specially adapted for the job.

For BARACUDA, we use the same NITRO BLADE® steel as for the competition burr sets in our iconic C40 grinder. The selection of this burr material is the proud result of dedicated research and development. Early on, we chose a very special high-alloyed, high-nitrogen stainless steel with a fine martensitic micro-crystal matrix as our top-of-the-line burr material.

Working with NITRO BLADE® steel is a serious engineering task which requires special tools and machinery, excellent craftsmanship and lots of experience. High-nitrogen martensitic steel is extremely tough and wear-resistant. Burrs made from NITRO BLADE® have a superior degree of edge retention and a much greater lifetime than typical burrs. That is what we want and expect from all our grinders.

After hardening and tempering a finished BARACUDA® burr, we give it the last engineering kick. We cut tiny micro blades on the tips of the Z-teeth to give it an ultra-sharp burr entry. Finally, we micro-polish the burr for a surgically clean finish that shines.

Thanks to our material and manufacturing processes, your C60 BARACUDA grinder is ready to be used straight out of the box. You will never need to season the burrs.
Choose options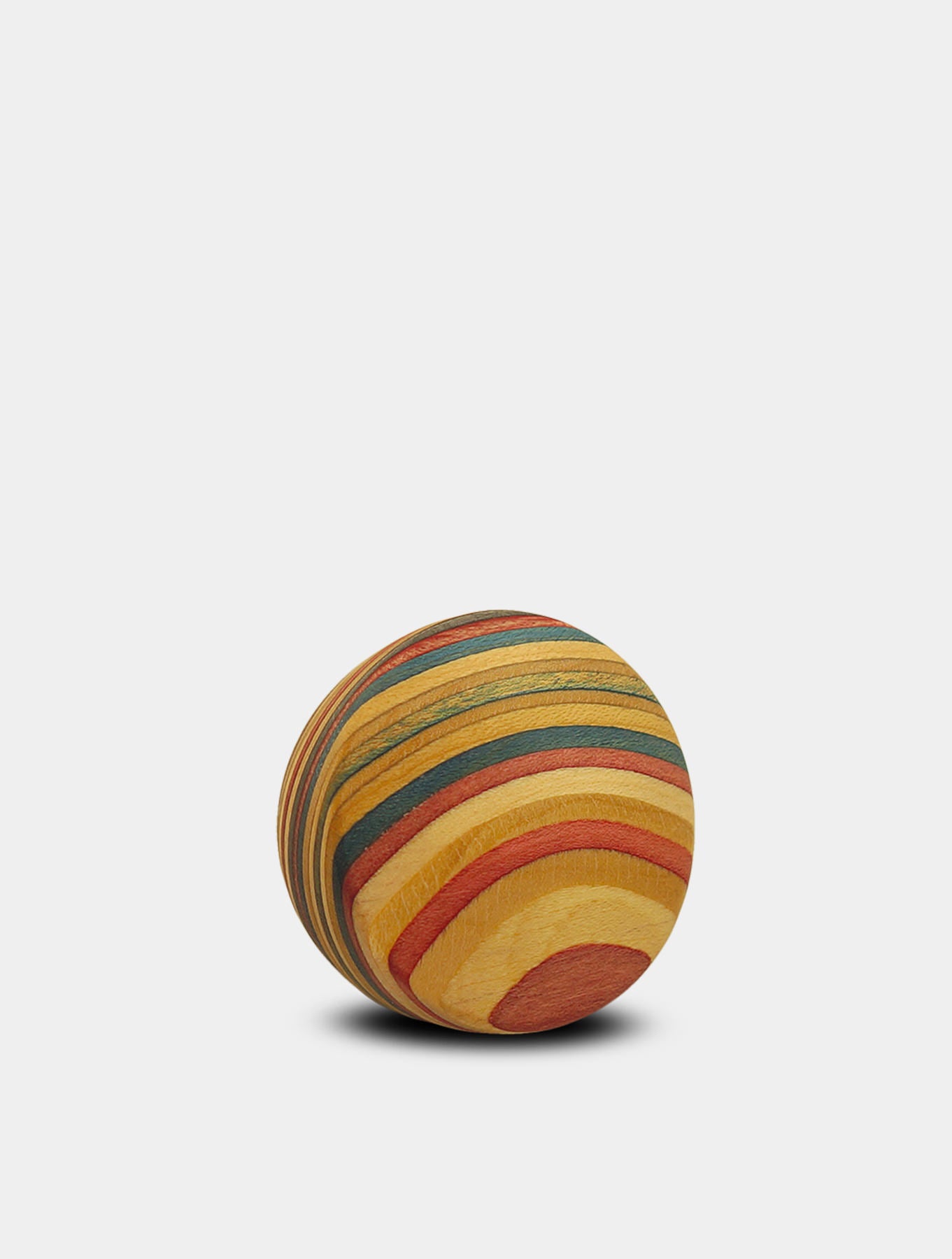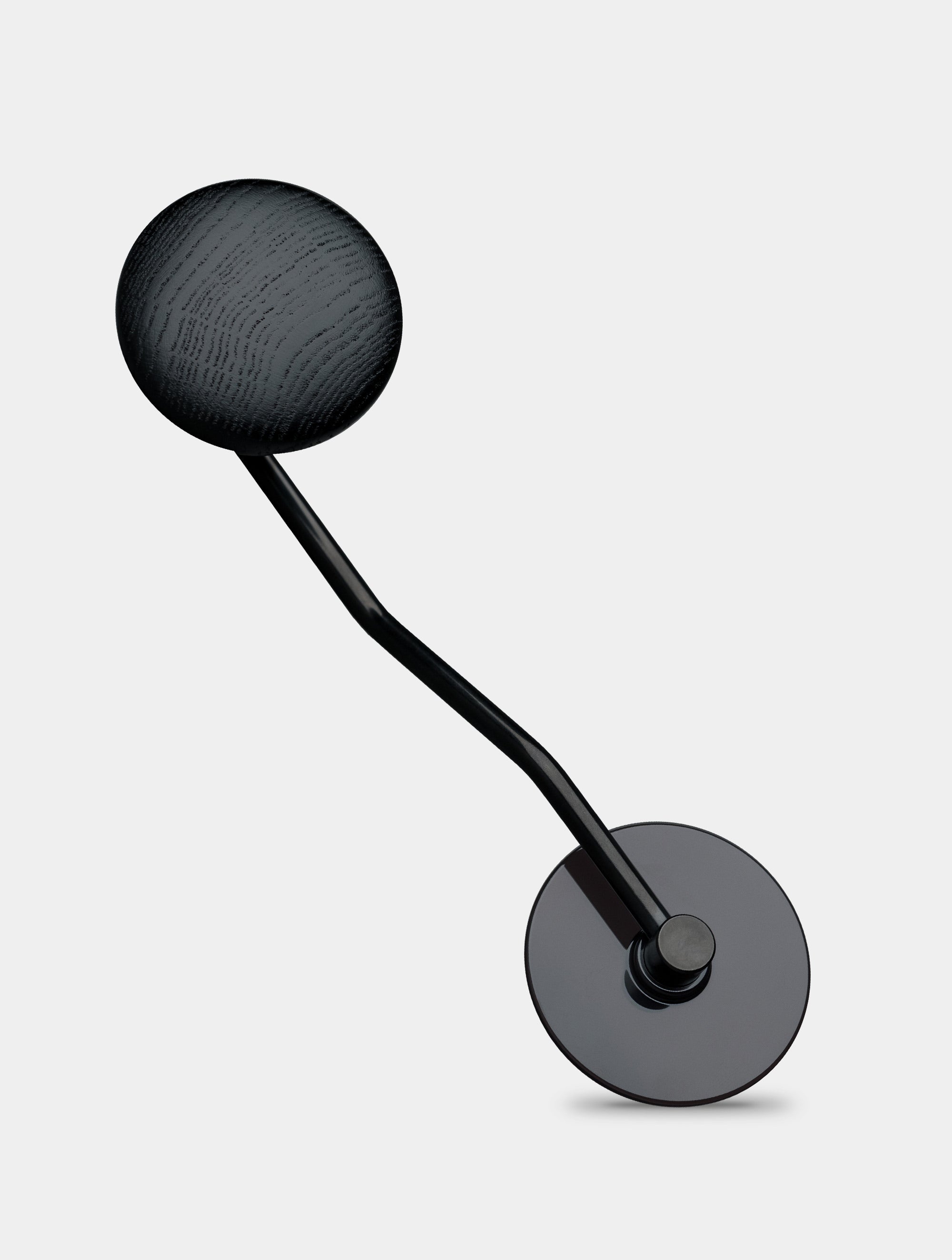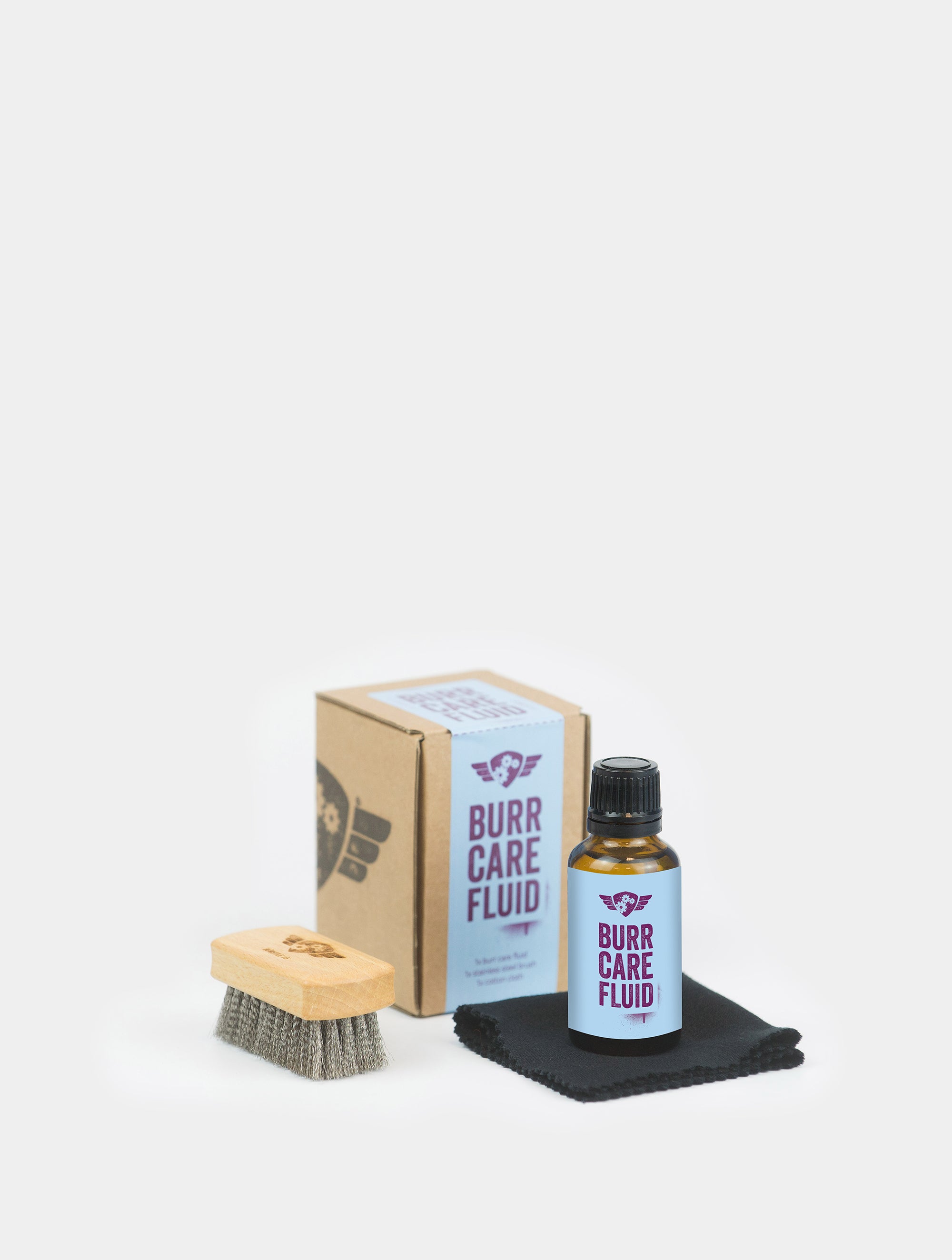 Panama
Elida Geisha
Jasmine · Cacao Nibs · Candied Fruits
Sale price

From €28,05
(€28,05/100g)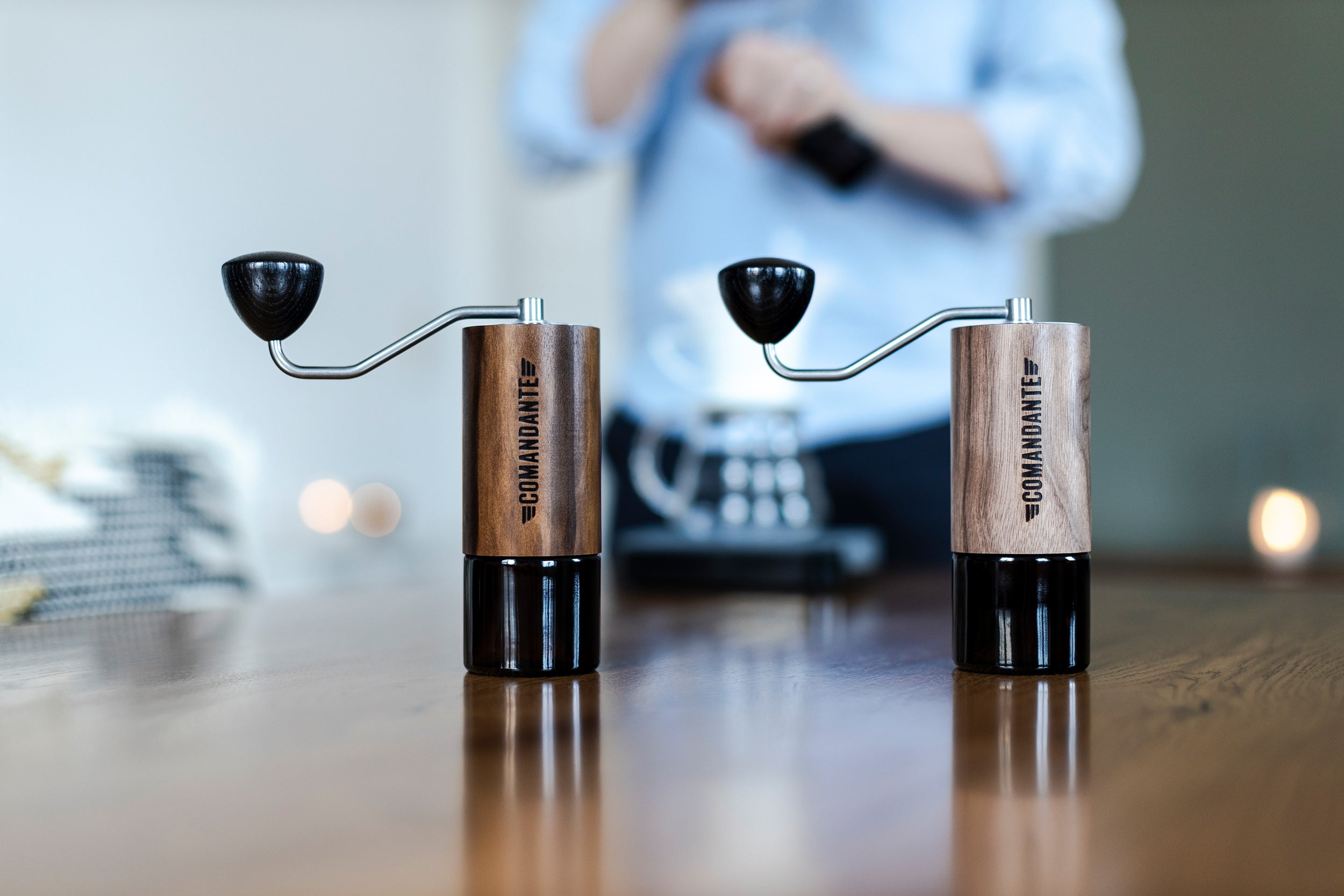 Built for you!
The Comandante fits into any environment. Whether a wooden living room or a tiled kitchen. Whether city, country (or river). Customize your Comandante to your environment and your taste!
Browse through our range of Comandante products